Video Slots - The Definitive Guide How to Play Video Slots Online - 2022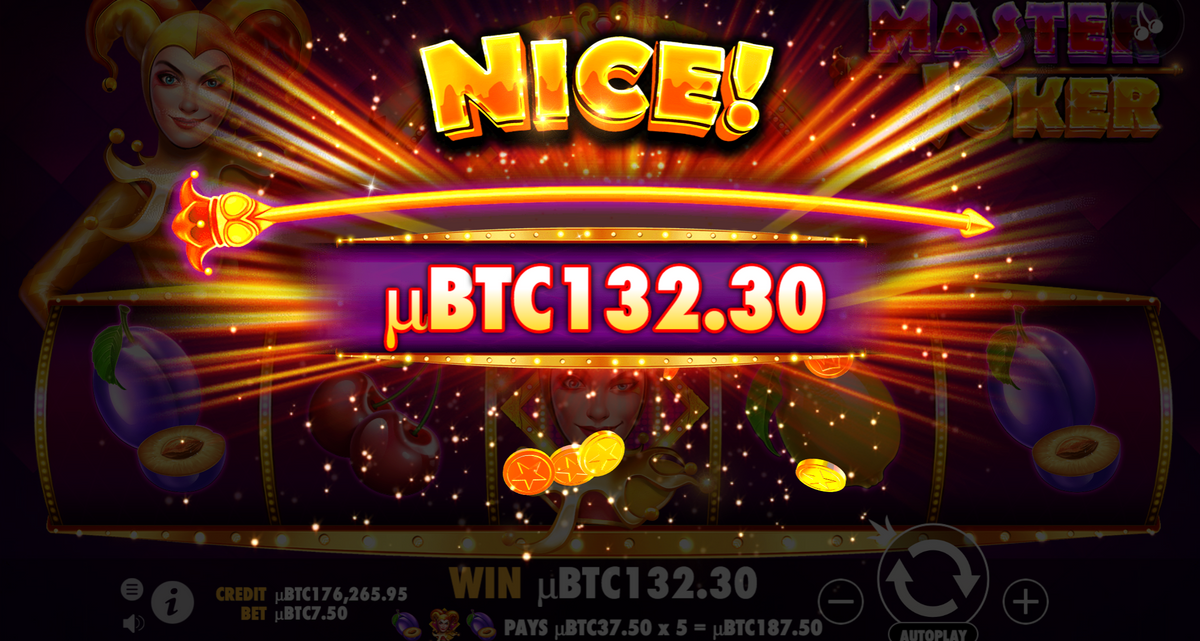 Video Slots - The Definitive Guide How to Play Video Slots Online
Video slots are one of the most popular games offered by modern online casinos. This is thanks to
video slots
often having an above 92% return to player (RTP) payout rate.
That's right. Unlike with other casino games, the odds of winning when playing video slots can be as high as 97%. Here, we'll, therefore, look at what video slots are, as well as how to play to win real payouts.
What are Video Slots?
Today's video slots typically take the form of 5-reel games. These provide gamers with multiple paylines and are essentially an evolutionary upgrade of yesteryear's mechanical slot machines. Video Slots - The Definitive Guide How to Play Video Slots OnlineJust like with retro mechanical slots, the objective when playing online slots is to line up a series of symbols in paylines. However, today's slot players also benefit from a variety of extra playing options and in-game bonus features.
Unlike with mechanical slots, players can win payouts without having identical symbols on every payline.

Video slots have more paylines and feature a wider variety of reel symbols than mechanical slots.

Having extra symbols and paylines, means that online slots provide players with more winning opportunities than retro mechanical slots.
Almost all video slots also give players more chances to scoop jackpots and payouts, using free spins, bonus rounds, and pick-a-prize events.
How to Play Video Slots
Casinos design video slots to make playing easy. However, some new players can find the concept of multiple paylines confusing. As a result, some refrain from playing video slots in favor of playing classic 3-reel slots. Thankfully, video slot paylines don't have to be as confusing as you might think. Video Slots - The Definitive Guide How to Play Video Slots OnlineWhen playing video slots for the first time, all players need to do is press the in-game "SELECT LINES" button to view different paylines before spinning reels.
Each playline will contain 5-icons. (One from each reel on a 5-reel slot.)

When playing online slots, players can select which playlines they want to place wagers on. - The more paylines you play, the greater your chances of winning.

Most online slots allow players to place different bet amounts on different paylines.
In most cases, placing higher bets on paylines also increases the size of potential winnings. This is thanks to the fact that most casinos multiply payouts in accordance with how much players wager on paylines. Most will also increase win amounts further when players bet the maximum amount possible.
Understanding Spins and Payout Tables
After placing bets on slot paylines, it's time to start spinning video slot reels until you hit a win. When this happens, winning paylines will start flashing. You can then calculate your winnings by navigating to in-game payout tables.
Payout tables show how much players can win by matching different video slot symbols in different paylines.

When you spin and hit a win on a payline, your win amount will start flashing automatically (or be highlighted for you) in your video slot payout table.
Remember too that when you hit a win, it will also be necessary to multiply your win amount by the amount you have bet on a winning payline.
Popular Video Slot Game Categories
Classic Retro Slot Games
Video slots often make gaming feel more rewarding by theming games in a way that makes playing fun, highly-visual, and altogether exciting.
From horror movie slots to sci-fi slots, there are games for almost all personal tastes and interests. However, if you are looking for the simplest online slots to play, classic 3-reel shots will be your best option. Just remember that classic slots have a maximum of just 9 paylines. Most will also NOT include free spins or bonuses games.
If you are looking for a chance to win millions of dollars worth of prizes, a progressive jackpot slot will be your best option.
Unlike with regular video slots, games display a set payout size that players have a chance of winning after placing bets. This jackpot size will then increase every time spins don't result in a win on chosen game paylines.
Don't get too excited, though. As it stands, winning a progressive jackpot is a lot more difficult than winning smaller payouts on regular slots.
Free & Multi-Spin Slots
Looking for the best video slot stakes? If so, free and multi-spin slots will be your best option.
With most video slots, players pay per spin. However, multi-spin slots grant players several spins per bet. This makes games more fun, more budget-friendly, and makes winning on paylines slightly more likely.
Respin Slots
Hate leaving gaming completely to chance? If so, you are not alone. There is no worse feeling than being just one symbol short of a major payout. Thankfully, respin slots provide a solution to this problem. After one or more spins, respin slots allow players to lock one or more reels with symbols they want to keep. Players can then take their chances re-spinning select reels to increase their chances of hitting a win.
Bonus Games
Online slots with bonus games give players more chances to win big, even when spins don't result in winning paylines.
As it stands, very few modern slots do not include some form of bonus round. Many people even play video slots just to access bonus games. It is worth remembering, though, that bonus games and other extra playing features are rarely (if ever) present in 3-reel slots.
What are the Odds of Winning with Video Slots?
All video slots made available by reputable casinos have a return to player (RTP) rate of at least 90%. This means that 90% of all cash payers ever play through slots eventually gets distributed in player payouts.
As of 2021, there are even some video slots that promise 99% RTP rates. This makes online slots the least risky casino games there are. Just remember, though, that high RTP rates don't guarantee you will win big. This being the case, whatever slots you play, always remember to play responsibly.


List of the best Progressive Jackpot slots:
| | | | | | | |
| --- | --- | --- | --- | --- | --- | --- |
| Video slots: | Provider: | Game: | RTP: | Chance to win: | Bet currency: | Min. bet amount: |
| Faerie Spells | Betsoft (BSG) | | 96.03% | 25 free spins | Bitcoin, Ethereum, Euro & Yen | 0.1 mBTC / 0.0001 ETH |
| Dragon Kings | Betsoft (BSG) | | 95.53% | 15 free spins | Bitcoin, Ethereum, Euro & Yen | 0.1 mBTC / 0.0001 ETH |
| Reels of Wealth | Betsoft (BSG) | | 95.26% | 25 free spins | Bitcoin, Ethereum, Euro & Yen | 0.1 mBTC / 0.0001 ETH |
| Legend of the Nile | Betsoft (BSG) | | 95.62% | 8+ free spins | Bitcoin, Ethereum, Euro & Yen | 0.3 mBTC / 0.0003 ETH |
| Mega Glam Life JP | Betsoft (BSG) | | 92.02% | Money Wheel | Bitcoin, Ethereum, Euro & Yen | 0.1 mBTC / 0.00005 ETH |
| Mega Gems | Betsoft (BSG) | | 95.18% | Respin | Bitcoin, Ethereum, Euro & Yen | 0.1 mBTC / 0.00005 ETH |
| It Came From Venus JP Plus | Betsoft (BSG) | | 95.8% | x4 Multiplier | Bitcoin, Ethereum, Euro & Yen | 0.01 mBTC / 0.0001 ETH |
| Tycoons Plus | Betsoft (BSG) | | 95.34% | Bonus game | Bitcoin, Ethereum, Euro & Yen | 0.01 mBTC / 0.00005 ETH |
| A Night in Paris JP | Betsoft (BSG) | | 96.92% | Bonus game | Bitcoin, Ethereum, Euro & Yen | 0.01 mBTC / 0.00005 ETH |
| Slotfather JP | Betsoft (BSG) | | 95.69% | 10 free spins | Bitcoin, Ethereum, Euro & Yen | 0.01 mBTC / 0.00005 ETH |
| At The Copa | Betsoft (BSG) | | 97.42% | Bonus game | Bitcoin, Ethereum, Euro & Yen | 0.01 mBTC / 0.00005 ETH |
| Slots Angels | Betsoft (BSG) | | 96.89% | x5 multiplier | Bitcoin, Ethereum, Euro & Yen | 0.01 mBTC / 0.00005 ETH |
| Mr. Vegas | Betsoft (BSG) | | 93.60% | Money Wheel | Bitcoin, Ethereum, Euro & Yen | 0.01 mBTC / 0.00005 ETH |
| Treasure Room | Betsoft (BSG) | | 94.00% | Instant bonus | Bitcoin, Ethereum, Euro & Yen | 0.01 mBTC / 0.00005 ETH |
| The Ghouls | Betsoft (BSG) | | 94.8% | 20 free spins | Bitcoin, Ethereum, Euro & Yen | 0.01 mBTC / 0.00005 ETH |
| Witches Wild Brew | Booming games | | 95.13% | 8 free spins | Bitcoin, Ethereum, Euro & Yen | 0.0125 mBTC / 0.0005 ETH / JP¥‎12.5 / €0.25 |
| Boomshakalaka | Booming games | | 95.85% | 25 paylines | Bitcoin, Ethereum, Euro & Yen | 0.0125 mBTC / 0.0005 ETH / JP¥‎12.5 / €0.25 |
| Astro Pandas | Booming games | | 95.85% | 10 free spins | Bitcoin, Ethereum, Euro & Yen | 0.0125 mBTC / 0.0005 ETH / JP¥‎12.5 / €0.25 |
| Surfin' Reels | Booming games | | 95.36% | x4 multiplier | Bitcoin, Ethereum, Euro & Yen | 0.0125 mBTC / 0.0005 ETH / JP¥‎12.5 / €0.25 |
| Wolf Gold | Pragmatic Play | | 96% | 5 free spins | Bitcoin, Ethereum, Euro & Yen | 0.0375 mBTC / 0.00025 ETH / JP¥‎25 / €0.25 |
| Mustang Gold | Pragmatic Play | | 96.53% | Max multiplier 12,000x | Bitcoin, Ethereum, Euro & Yen | 0.0375 mBTC / 0.00025 ETH / JP¥‎25 / €0.25 |
| Great Rhino | Pragmatic Play | | 96.53% | Max Jackpot at 500x total bet | Bitcoin, Ethereum, Euro & Yen | 0.0375 mBTC / 0.00025 ETH / JP¥‎25 / €0.25 |
| Chilli Heat | Pragmatic Play | | 96.5% | 8 free spins | Bitcoin, Ethereum, Euro & Yen | 0.0375 mBTC / 0.00025 ETH / JP¥‎25 / €0.25 |
| Santa | Pragmatic Play | | 95.92% | bitcoin jackpot (22,500 mBTC) | Bitcoin, Ethereum, Euro & Yen | 0.0375 mBTC / 0.00025 ETH / JP¥‎25 / €0.25 |
| Diamond Strike | Pragmatic Play | | 96.48% | Jackpot bonus (1000x total bet) | Bitcoin, Ethereum, Euro & Yen | 0.0375 mBTC / 0.00025 ETH / JP¥‎25 / €0.25 |
| Caishen's Cash | Pragmatic Play | | 95.5% | Jackpot bonus (1000x total bet) | Bitcoin, Ethereum, Euro & Yen | 0.0375 mBTC / 0.00025 ETH / JP¥‎25 / €0.25 |
| Caishen's Gold | Pragmatic Play | | 97.08% | 5 Free spins | Bitcoin, Ethereum, Euro & Yen | 0.0375 mBTC / 0.00025 ETH / JP¥‎25 / €0.25 |
| Da Vinci's Treasure | Pragmatic Play | | 96.53% | 60 free spins | Bitcoin, Ethereum, Euro & Yen | 0.0375 mBTC / 0.00025 ETH / JP¥‎25 / €0.25 |
| Fire 88 | Pragmatic Play | | 96.45% | Jackpot bonus (up to 888x total bet) | Bitcoin, Ethereum, Euro & Yen | 0.0105 mBTC / 0.00001036 ETH / JP¥‎7 / €0.07 |
| Fire Strike | Pragmatic Play | | 96.5% | Grand Jackpot | Bitcoin, Ethereum, Euro & Yen | 0.015 mBTC / 0.00001 ETH / JP¥‎10 / €0.10 |
| Lucky New Year | Pragmatic Play | | 96% | Respin | Bitcoin, Ethereum, Euro & Yen | 0.0375 mBTC / 0.000011 ETH / JP¥‎25 / €0.25 |
| Monkey Warrior | Pragmatic Play | | 96.5% | 5 Free spins | Bitcoin, Ethereum, Euro & Yen | 0.0375 mBTC / 0.000011 ETH / JP¥‎25 / €0.25 |
| Panda's Fortune | Pragmatic Play | | 96.17% | High volatility slot | Bitcoin, Ethereum, Euro & Yen | 0.0375 mBTC / 0.000011 ETH / JP¥‎25 / €0.25 |
| Panther Queen | Pragmatic Play | | 96.37% | x10 multiplier | Bitcoin, Ethereum, Euro & Yen | 0.0375 mBTC / 0.000011 ETH / JP¥‎25 / €0.25 |
| Pirate Gold | Pragmatic Play | | 96.5% | High bet multiplier | Bitcoin, Ethereum, Euro & Yen | 0.06 mBTC / 0.000012 ETH / JP¥‎40 / €0.40 |
| Money Mouse | Pragmatic Play | | 96% | Respins slot | Bitcoin, Ethereum, Euro & Yen | 0.0375 mBTC / 0.000011 ETH / JP¥‎25 / €0.25 |
| Wild Spells | Pragmatic Play | | 96.08% | 10 free spins | Bitcoin, Ethereum, Euro & Yen | 0.0375 mBTC / 0.000011 ETH / JP¥‎25 / €0.25 |
| Pyramid King | Pragmatic Play | | 96.5% | Respins bonus | Bitcoin, Ethereum, Euro & Yen | 0.025 mBTC / 0.000011 ETH / JP¥‎25 / €0.25 |
| 5 Lions Gold | Pragmatic Play | | 95.94% | 25 free spins | Bitcoin, Ethereum, Euro & Yen | 0.027 mBTC / 0.00001044 ETH / JP¥‎18 / €0.18 |
Related topics:
1. Bitcoin Jackpot in Video Slots
2. Bitcoin slots USA: choose your video slot