Online Gambling: Bitcoin vs Ethereum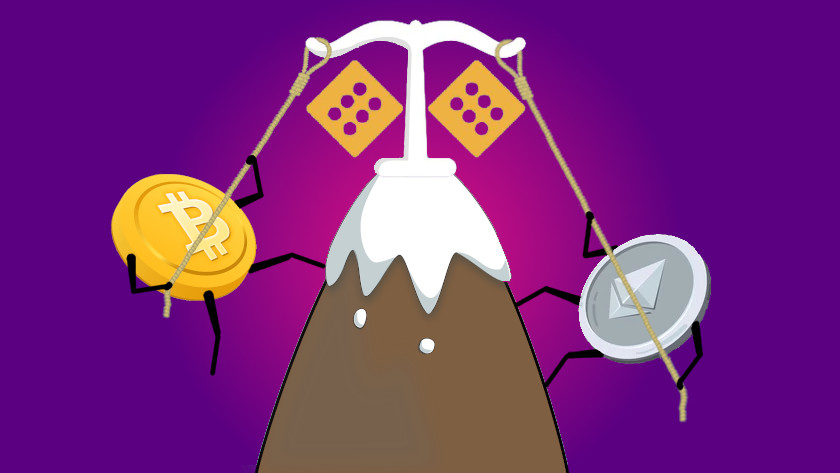 Bitcoin was obviously the first coin to enter online gambling but it wasn't long when Ethereum followed. Both these coins are veterans in crypto as well as in crypto gambling and you probably can't find a crypto casino that wouldn't offer both.
But there are still some differences between them to consider when deciding which one to use for online gambling. Check them out!
Safety
Bitcoin and Ethereum both operate on nodes, which can in theory be set up by anyone, ensuring decentralization. Although Bitcoin is being criticized for being centralized, as most of the largest mining farms are in China, safety has always been one of its most prominent features and both Bitcoin and Ethereum are at the very top of the crypto safety ladder.
Attainability
The online crypto portal Cryptimi estimated this summer that there are a little over 504 crypto exchanges. It comes to no surprise that all of them offer Bitcoin and Ethereum as they are the biggest crypto coins out there, making them the most attainable coins along with several others as well.
Support
Although you can still find casinos that offer only Bitcoin and no other crypto, they are mostly fiat casinos and even they are scarce. There is a difference however, if you want to play in a Bitcoin only casino or in an Ethereum only casino. While the first can be found, there are no Ethereum casinos that would offer exclusively Ethereum.
Casino game providers develop their games to be played with certain currencies and not all games can be played with Bitcoin and Ethereum. Although crypto gambling has come far and there isn't much difference between Bitcoin and Ethereum, Bitcoin is still slightly more supported in terms of game availability. For example, at the time of writing TrustDice offers over 1700 games for Bitcoin and just a little under 1200 games for Ethereum.
Transaction Fees
Both Bitcoin and Ethereum struggle with high transaction fees when compared to other coins. In both cases the fees are a consequence of supply and demand, meaning they rise each time the coin rises in value and attracts more people to join in on the hype. Although their fees come to a few dollars on average, they have been known to rise to over $60 for Bitcoin and to almost $70 for Ethereum.
Compared to a few cents on average for smaller coins, they are both considered as high fees. Bitcoin still takes a slight lead here by having lower fees on average than Ethereum. Ethereum's blockchain hosts many other cryptocurrencies, contributing largely to congestion and higher fees, where Tether is the main culprit, being the most transactional cryptocurrency and having three times larger daily trading volume than Ethereum.
Withdrawal Time
Withdrawal time in casinos comes down to three things:
1. How much you're withdrawing, resulting in a different confirmation procedure on the casino's behalf
2. Casino's withdrawal confirmation time
3. Casino's number of required Blockchain confirmations in the transaction and the transaction itself
If you were to compare withdrawal times for Bitcoin and Ethereum by withdrawing the same amount and offering the same amount for the blockchain transaction fees, then the only difference comes down to number of confirmations and the average block time.
Bitcoin's average block time is 10 minutes and Ethereum's is 13 seconds. For example, TrustDice requires on average 2 confirmations for Bitcoin withdrawals and 10 confirmations for Ethereum withdrawals, making Ethereum transactions much faster than Bitcoin's.
Related topics:
1. Bitcoin Casino: free spins & bonuses
To learn how to successfully withdraw at TrustDice, please read this.