The Best 21 Incredible sporting events 2021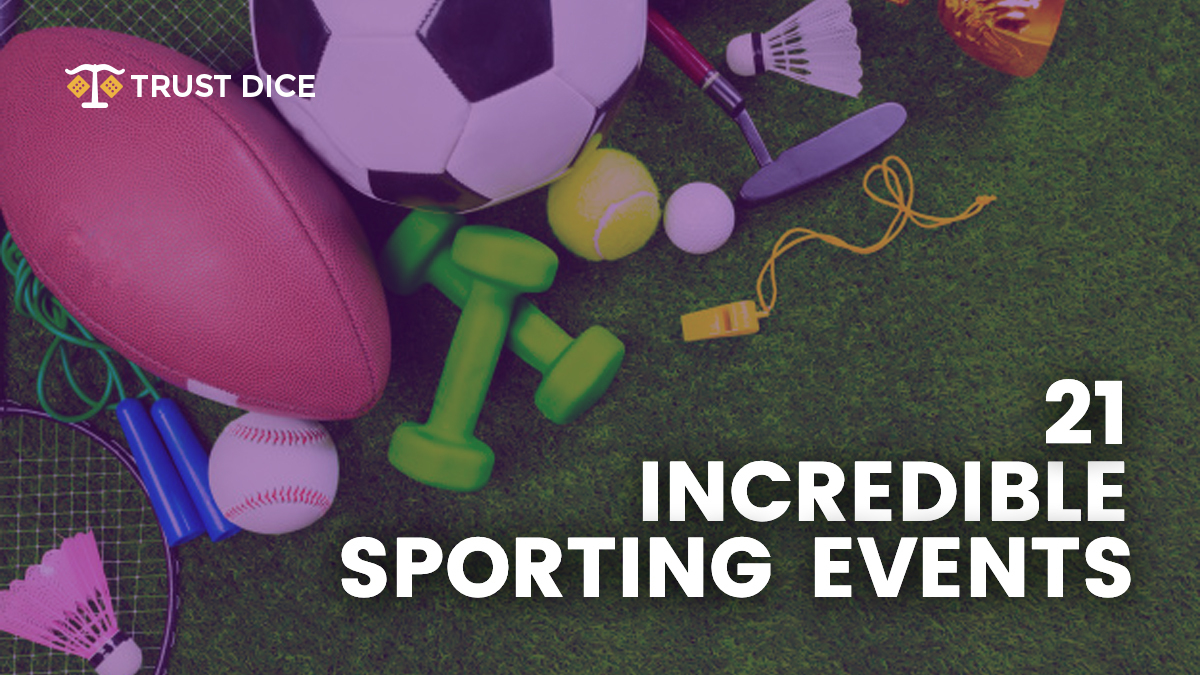 This is probably the list of the best sports events that you can enjoy in 2021 by watching and even by betting on it.
Table content:
2021 Formula One world championship
The 2021 F.I.A. Formula One World Championship is the largest open-wheel racing championship for Formula One, consisting of 23 Grands Prix worldwide. The event started on March 28, 2021, and will last until Sunday, December 12, 2021.
Starts of the first race (Bahrain International Circuit) were:
Lewis Hamilton
Max Verstappen
Valtteri Bottas
Lando Norris
Sergio Pérez
More information about the event can be found on the F1 official site.
2021 US Master Golf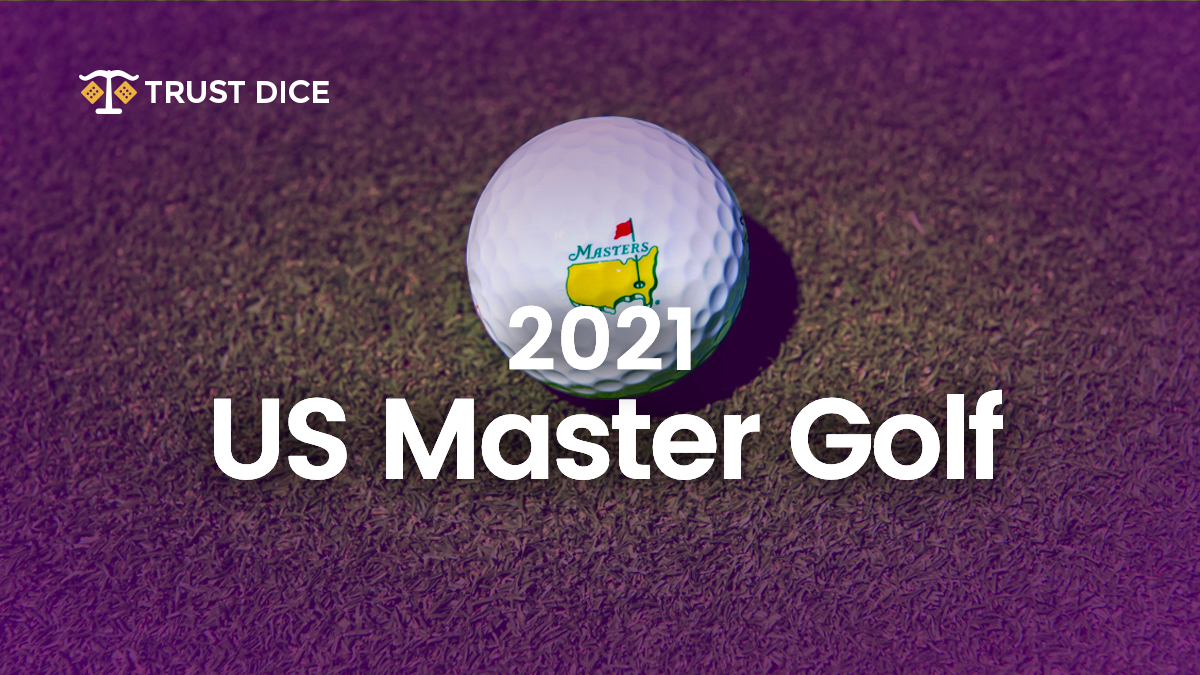 The US Masters Golf Tournament is one of the four major championships in men's professional golf, from April 8 to April 11, 2021. To learn more about the event, go to the official website of The Masters. To start betting on Golf, check it here: Golf betting.
MotoGP 2021
The 2021 MotoGP World Championship is the premier class of the 73rd F.I.M. Road Racing World Championship Swanson —one of the world's largest motorbike racing competitions. The event started on Sunday, March 28, 2021, and will last on Sunday, November 14, 2021.
Stars from the previous race were:
Maverick Vinales
Johann Zarco
Francesco Bagnaia
Joan Mir
Fabio Quartararo
Alex Rins
Aleix Espargaro
Pol Espargaro
Jack Miller
Enea Bastianini
More information about the event can be found on MotoGP's official website.
2021 UEFA Champions League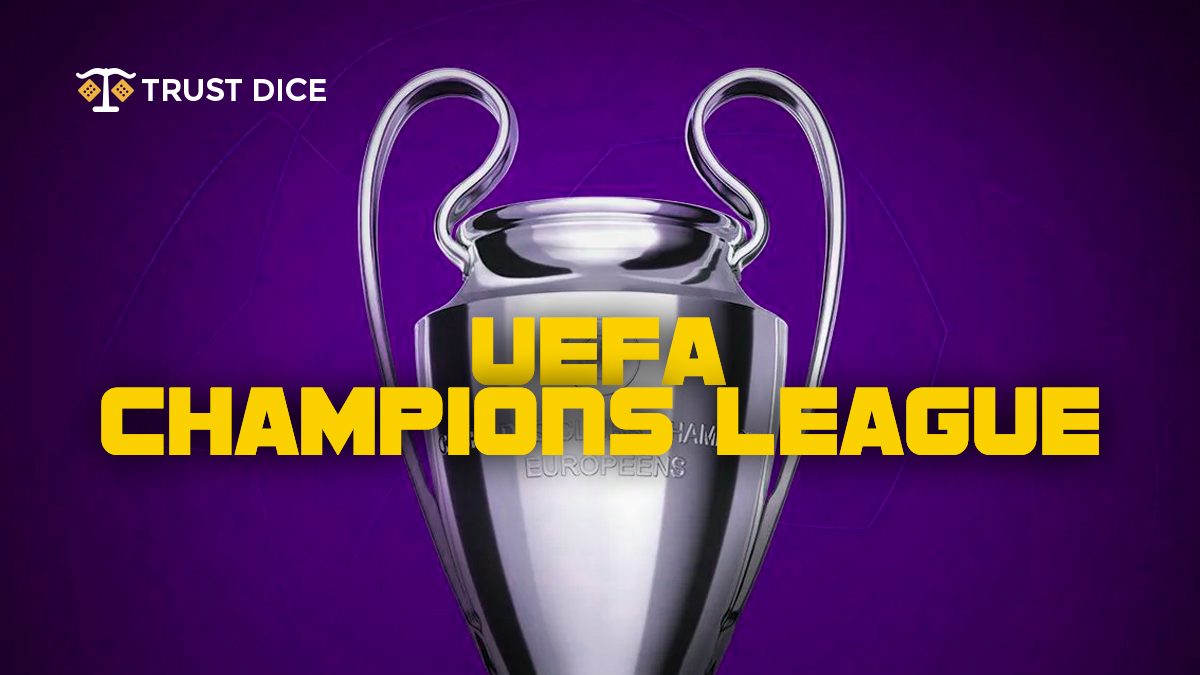 The 2021-22 UEFA Champions League is the 67th season of Europe's premier club football tournament. The UEFA will organize the event, and the final will be played at the Krestovsky Stadium in Saint Petersburg, Russia.
Real Madrid and Liverpool are the first teams playing on Tuesday, April 6, and will last until May 28, 2022. More information about the event can be found on the UEFA's official website. To start betting on UEFA go to UEFA Betting odds.
2021 P.G.A. Championship, GOLF
The 2021 P.G.A. Championship is the 103rd P.G.A. Championship. The event is scheduled for May 20-23 at Kiawah Island Golf Resorts Ocean Course in South Carolina, with a purse price of $11,000,000.
More information about the event can be found on the official website. To bet on this event, check P.G.A betting odds.
Darts: Premier League 2021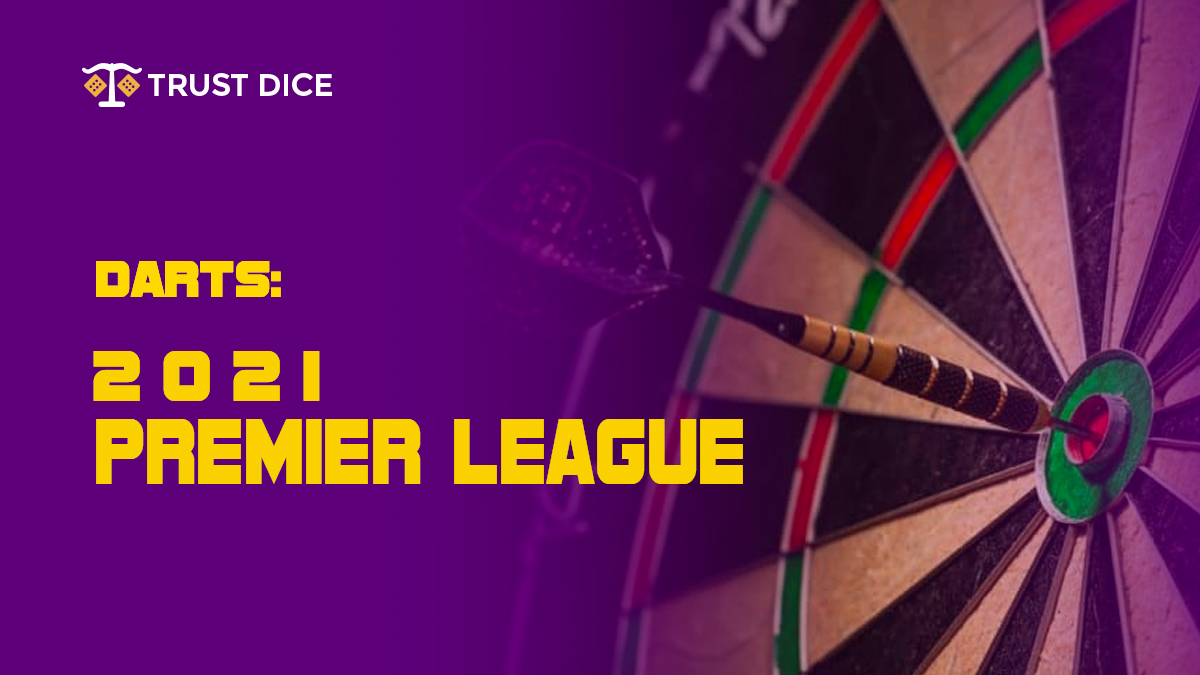 The 2021 Darts Premier League starts on April 5, starring Glen Durrant, the defending champion, Jose de Sousa, Dimitri Van den Bergh, and Jonny Clayton, making their full-time debuts.
The event can be watched every night on Sky Sports. Read more information on the official PDC premier league website or check darts betting odds to see if you are lucky enough.
Wimbledon Championship 2021
Wimbledon is the largest Grand Slam tennis tournament in Europe. The event will occur at the All England Lawn Tennis and Croquet Club in Wimbledon, London, United Kingdom. The current defending champions Novak Djokovic and Simona Halep.
The event starts on Monday, June 28, and ends on Sunday, July 11, 2021. Additional information can be found on Wimbledon.com. In case, you would like to make a bet on your champion, check Wimbledon women's odds. Currently, Simon Halep odds: +107.537, Serena Williams: +107.204.
Tokyo Olympics 2021
The Tokyo Olympics is the largest multi-sport event globally, scheduled to be held from July 23 to August 8 in Tokyo, Japan. Due to the spread of the COVID-19 virus, the event was suspended multiple times, although it still retains the Tokyo 2020 name due to marketing and branding purposes.
The Olympics estimates 206 nations participating, along with 11,000 athletes, and 339 events in 33 sports. Here is the Tokyo2020 official website.
Rugby World Cup
The Women's Rugby World Cup is an international rugby competition for women. World Rugby, the sport's main governing body, organizes the event every four years. The tournament starts on September 18 and ends on October 16, 2021.
If you would like to go deep into this event, check the RugbyWorldCup website.
Ryder Cup 2021
The Ryder Cup is a men's golf competition between teams all across Europe and the United States. It is a biennial competition that alternates its venue between courses in the U.S. and Europe. The event is administered by the P.G.A. of America and Ryder Cup Europe.
The tournament was suspended in 2020 due to the spread of COVID-19, and it is rescheduled for September 24 to 26, 2021. You might like Ryder Cup betting odds here. Also, check RyderCup's official website for the latest information.
Boxing Championship 2021
Boxing is back on the stage, and some of its greatest stars are ready to kick off this 2021. The World Boxing Championship is the most significant event in the industry. Matches have been started from April 3, with James Herring vs Carl Frampton, and the long-awaited dispute between Canelo Álvarez and Billy Joe Saunders on May 8.
Fights:

April 3, Jamel Herring vs Carl Frampton —Jr. Lightweight, in Dubai, United Arab Emirates.
April 4, Tenkai Tsunami vs Shione Ogata —Jr. Flyweight, in Osaka, Japan.
April 10, Joe Smith vs Maxim Vlaslov —L.T. Heavyweight, in Tulsa, Oklahoma, U.S.A.
April 10, Savanna Marshall vs Femke Hermans —Middleweight, U.K.
April 17, Demetrius Andrade vs Liam Williams —Middleweight, Florida, U.S.A.
April 24, Emanuel Navarrete vs Christopher Diaz —Heavyweight, Florida, U.S.A.
May 1, Katie Tylor vs Natasha Jonas —Lightweight, London, UK.
May 8, Billy Joe Saunders vs Canelo Álvarez —Sup. Middleweight, DAZN.
You can check WBO's official to keep up with the latest news about the championship. By the way, check boxing betting odds, if you're a fan of boxing sport.
Twenty20 Cricket Championship 2021
The 2021 I.C.C. Men's T20 World Cup will be the seventh event from the championship. Teams all over the world, including Australia, will participate in the event. Due to COVID-19 restrictions, the tournament had to be postponed to October and November 2021.

The host country will be India. The upcoming matches are as follows:


1) 18-Oct-21 Sri Lanka vs Ireland First Round Group A
2) 18 Oct-21 Papua New Guinea vs Oman
3) 19-Oct-21 Bangladesh vs Namibia
4) 19-Oct-21 Netherlands vs Scotland
5) 20-Oct-21 Ireland vs Oman
6) 20-Oct-21 Sri Lanka vs Papua New Guinea
7) 21-Oct-21 Namibia vs Scotland
8) 21-Oct-21 Bangladesh vs the Netherlands
9) 22-Oct-21 Papua New Guinea vs Ireland
10) 22-Oct-21 Sri Lanka vs Oman


Visit the official website to keep up with the recent news and check Twenty20 cricket odds.
Rugby League World Cup 2021
The 2021 Rugby League World Cup will be the 16th tournament of the Rugby League World Cup. The event is scheduled for 61 matches, played at venues across England, starting on Saturday, October 23 and Saturday 27, November 2021.
The first matches will face the Rugby Men's League, kickstarting with England vs Samoa, at St James Park, New Castle, followed by Scotland vs Italy, and Jamaica vs Ireland.
The second division for women starts on November 9, with England facing Brazil, followed by Papua New Guinea vs Canada and New Zealand vs France.
See Rugby League betting odds and RLWC2021 official website.
Ashes Cricket Series 2021
The Ashes is a Test cricket series played between England and Australia. The 2021/22 Ashes series will kick off at the Gabba, Brisbane's cricket ground, from November 2021 to January 2022. More information about the event can be found Australia cricket.
U.F.C. Fight Nights 2021
The Ultimate Fighting Championship is the largest Mixed Martial Arts event globally, with its headquarters in Las Vegas, Nevada, U.S.A.
Upcoming Fights:
April 10: Marvin Vettori vs (Opponent To-be Announced).
April 17: Robert Whittaker vs Kevin Gastelum.
April 24: Kamaru Usman vs Jorge Masvidal.
May 1: Dominic Reyes vs Jiri Prochazka.
May 15: Charles Oliveira vs Michael Chandler.
May 22: Rob Font vs Cody Gardbrandt.
Keep up with the latest U.F.C. news on ESPN's official site and UFC betting odds. Because it's the way not only enjoy fighting but also to have a chance of winning on your favorite fighter.
N.B.A. Playoffs 2021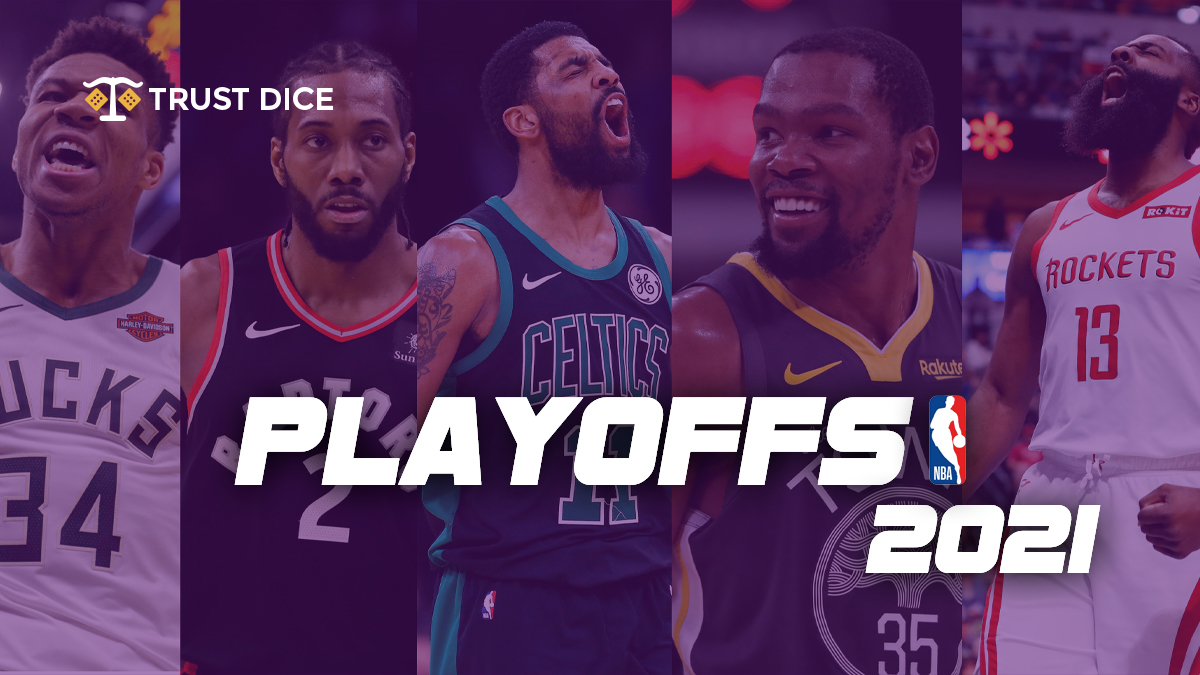 The N.B.A. Playoffs start on Saturday, May 22, and end Thursday, July 22. You can review critical key dates on NBA.com and check NBA odds to see how lucky you are!
N.F.L. Season 2021
The 2021 N.F.L. season is the 102nd season of the National Football League. The regular season starts on September 9, 2021, ending in January 2022. The official schedule for April. The N.F.L. will play 17 regular-season games. Upcoming events, news, and information can be viewed on the N.F.L.'s official site or enjoy American football betting odds here.
Tour de France 2021
The Tour de France is an annual men's multiple stage bicycle race. The 2021 Tour kicks off on Saturday, June 26, with a Grand Départ in Brest, Brittany, before circling the Celtic region and ends on Sunday, July 18. Upcoming events can be found on letour.fr. Cycling odds can be seen here. Last year in 2020 the winner of the Tour de France was a Slovenian cyclist Tadej Pogacar. We wonder, who will be the winner this time?
2021 FIFA Futsal World Cup
The FIFA Futsal World Cup is an international championship specially made for Futsal, held every four years organised by FIFA. This sport is more popular in Brazil, however, this sport captures the attention of many spectators every year. The 2021 World Cup starts on September 12 and finishes on October 3. You might want to make your bet on this super event, check Futsal betting odds.
World Seniors Championship 2021
The World Seniors Championship is a senior's snooker tournament played under different formats, with its origins in England, 1991. The 2021 event is set to start from May 6 to May 9. If you plan to watch it online, you can do it for free on Twitch snooker & make you some gifts by betting on this great event, just check snooker world championship odds.
2021 League of Legends World Championship
The 2021 League of Legends World Championship is the major esports event globally besides Call of Duty and CS:GO. There are 24 international teams that will be competing to win the Summoner's Cup. This is one of the biggest e-sport event. The event will be hosted in Shenzhen, China. The kick-off date has not been announced, but it is estimated between the end of September, finishing at the end of October.
Short conclusion:
Just save this list and enjoy your favorite sports event. You will thanks us later!
Related Articles?