What You Should Know Before You Gamble Online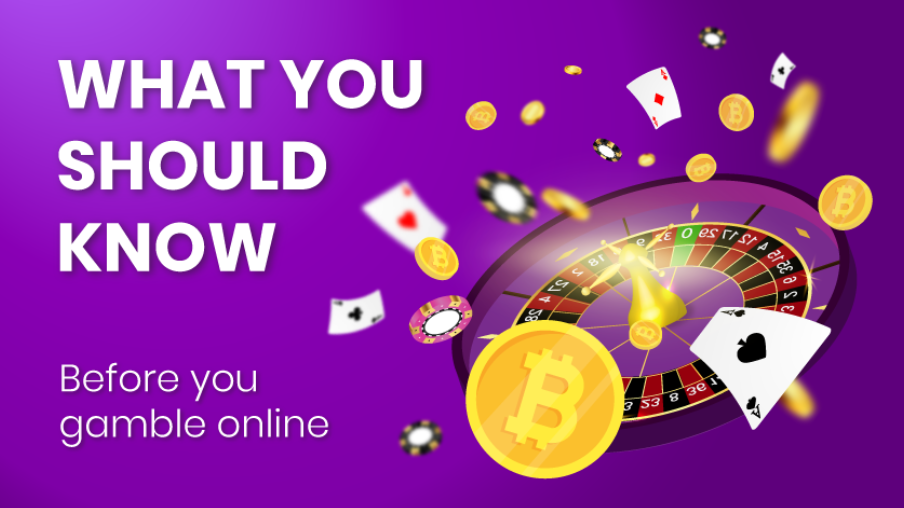 Not all gambling is the same. Much like live casinos differ from one another, so do online casinos, but even more significant differences can be pointed to, as you might expect, between live and online casinos. When you choose an online casino to place your first bet there are a few things you should be aware of – but also many things that you can use to your advantage! Whether you're still green to the world of online gambling or a poker professional, you might find something of benefit to your strategy in this article.
So – what should you know before you try your hand at online gambling and what are the most common mistakes that may be keeping you back?
Firstly, as dull as it may be, it is always wise to read the terms and conditions of your chosen casino. In addition to informing you, this can also be a good sign telling you whether the casino you've picked is any good. Reputable casinos should provide transparent information about their licence, offer secure payments, and provide all the vital information about their gaming conditions.
Many online casinos also have a separate FAQ page which can be very helpful for finding the most important information such as:
What are the casino's conditions for bonuses?
What are the wagering requirements?
Do bonuses have to be wagered or are they wager-free and what does that mean for you as a player?
If the casino is a hybrid (they offer gambling in both crypto and fiat currencies) is it more profitable to gamble with Bitcoin or with your classic fiat currency?
Often, casinos might have special offers or promotions that apply to only one or the other currency – TrustDice, for example, offers some great deals for crypto, their faucet for example which lets you claim free crypto every six hours!
Of course, you need not tailor which currency you will use based on the casino's offers. If you are a futuristic fan of gambling with crypto, go ahead and find the best crypto casino for your preferences – and likewise if you prefer the tried and true fiat.
Once you have a casino you like, you shouldn't overlook the RTP (return to player) and volatility of casino games. You can usually find these two features in the particular game's info section, provided that they are listed.
But theory is not everything. One of the best general strategies is no secret – it is to choose the game best suited to you. It is usually good to check how the same variety of a particular game varies from provider to provider, but after all, even within a game type variety exists. There are for example different roulettes and a number of poker games, each with some particularity regarding the rules. Perhaps you are more skilled at playing Hold'Em over Chicago – but perhaps the strategy you can develop for the latter at an online casino is the one that turns the odds in your favor. You might prefer the pace and the general course of a game at an online casino better. Just because you can't rely on live reads doesn't mean that online poker will necessarily have you at a disadvantage.
One of the major plus sides of online casinos are demo plays. It is much easier to practice when you don't have to seek out worthy opponents or drive to the local casino. You should make use of the demo mode to perfect your strategy. The best way is to try out different games without risking real money and see not only which game you prefer, but also which one is better suited for you to play in a virtual setting. After all, practice makes perfect!
Once you've decided to play for money, you should give the deposit methods a look too! Best deposit methods at online casinos usually have no fees and transfer funds in no time at all. These typically include crypto e-wallets or eWallets like Skrill, whereas cards and bank transfers always come with additional fees and, in case of bank transfers, long transaction times.
It goes without saying that you should avoid bad online casinos and only gamble at reputable ones in the first place. We've got you covered – check out the list of the best online casinos and quickly make sure whether your current casino is worth entrusting your finances to. The key to a successful strategy is to leave nothing to chance and to use all the information available in order to develop your personal best strategy. Keep these aspects in mind when playing, and may the odds be ever in your favor!