Crypto Games: Do They Exist?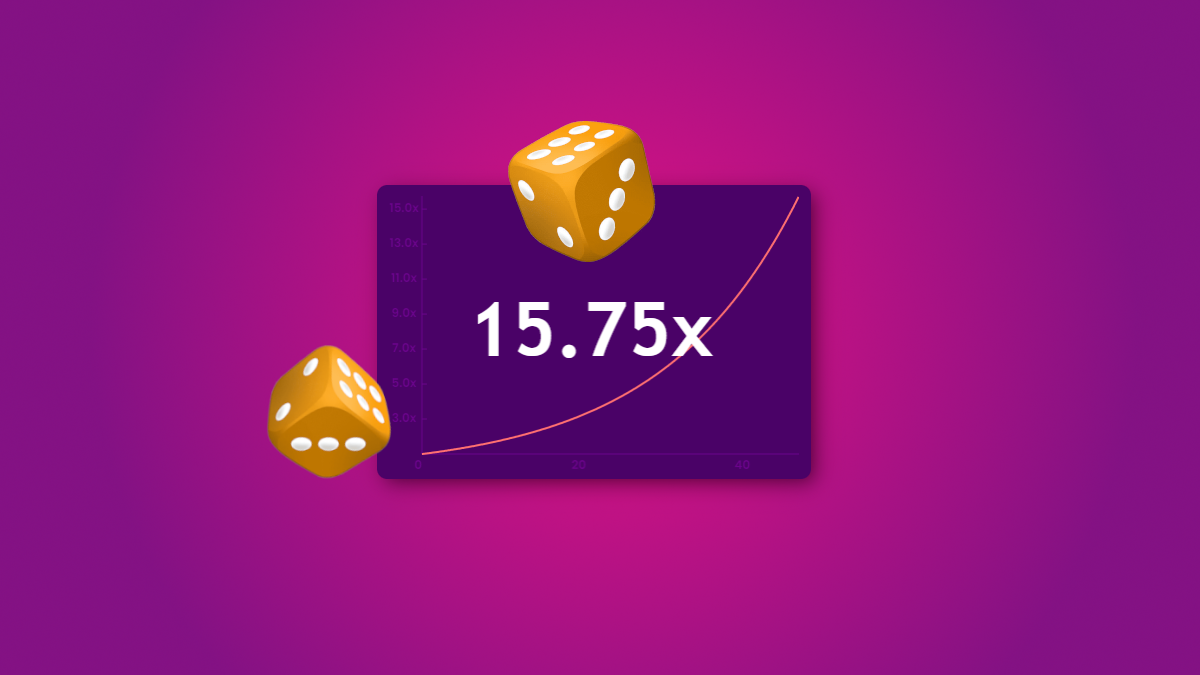 Even the first online casinos offered games from other game developing companies. So when the online gambling casino industry developed, the number of online casinos and game providers grew, but ultimately they all hosted the same games from similar or the same game providers. Some casinos tried to develop their own games but soon shut down because they weren't able to compete with the already established game providers. Then a few years ago this changed with crypto gambling giving way to blockchain casinos.
Crypto Games
Blockchain casinos began developing their own games, so they could have complete control over them and host them on blockchain thus allowing players to verify their bets and game results.
One of the first games that appeared this way was Bitcoin dice. Dice gambling sites exploded and now you can't find a blockchain casino without a dice game.
Soon after a few other games followed, namely crash, hi-lo and different games simulating wheel spin. Crypto gamblers welcomed blockchain casinos as they were one of the first ones to offer an exclusive crypto service. So the crypto community soon adopted these games as 'crypto games' although the games themselves have nothing to do with crypto apart from being hosted in crypto casinos.
If you haven't played these games yet,but they still sound familiar, it's because all but crash have a similar version that has existed before. But not exactly in the same way.
Dice vs. Craps
Craps have existed for hundreds of years and have evolved in a way more complex game than dice, but in essence both games involve betting on a certain range of numbers the dice can roll. Dice is way more straightforward here by offering you to bet on numbers lower or higher than a number set before you bet while craps include what may seem random numbers in clusters you can bet on. Although some dice games today can include more complex betting options as well.
The funny thing is that while craps (even online craps) actually include dice, Bitcoin dice include no actual dice that would influence the game. The numbers you usually bet on go from 1 to 100, so you would need a 100-sided dice for it to make sense. But who knows, maybe one day you will see an actual dice roll to simulate your bet.
Crash
The Bitcoin crash game, sometimes also called 'To the moon', 'Up', or something suggesting a rising object or event, is the only game that has been unique to the blockchain casino games. The game includes an exponentially rising multiplier which can crash at any moment. It's unique characteristic, compared to almost any other casino game, is that you don't bet on an outcome of the game but instead hold your bet in the game until you cashout or until the rising multiplier crashes and takes your bet. It can be a multiplayer game where you can see other players persisting in the game or cashing out, or a single player game.
Wheel Spin vs. Wheel of Fortune
Wheel of fortune was initially a game played on county fairs and TV shows and later in online casinos (but may use different names). But the concept of the game is exactly the same as the crypto wheel spin. The wheel is divided into sections with different multipliers and you bet on one of the multipliers. If the wheel stops on the multiplier you bet on, you win your multiplied bet, otherwise you lose. The main difference is that the Wheel of fortune in online casinos has always been a live game additionally enriched with bonus features while the crypto wheel spin is a single player game with only the basic concept or sometimes a very simplified roulette.
Hi-Lo vs. Hilo Blackjack
There is some confusion here regarding the name of the game, although very straightforward and simple. The Hi-Lo starts with a random card and you bet whether the next card will be higher or lower and can continue betting until you cashout or lose a bet. The same game has existed before in online casinos with exactly the same rules and gameplay, except it offered to play multiple bets at once while the crypto Hi-Lo allows only one bet at a time. However, you can also find some games called Hilo Blackjack, which are essentially a classic blackjack game with a confusing name due to a blackjack strategy called Hilo.
Other Games
You can find other blockchain games as well such as Mines, Slots, Diamonds, Roulette, Blackjack and more, but somehow none of these have ever been exclusive to blockchain casinos and are some blockchain casinos include them and some not.