Crypto Scratch Cards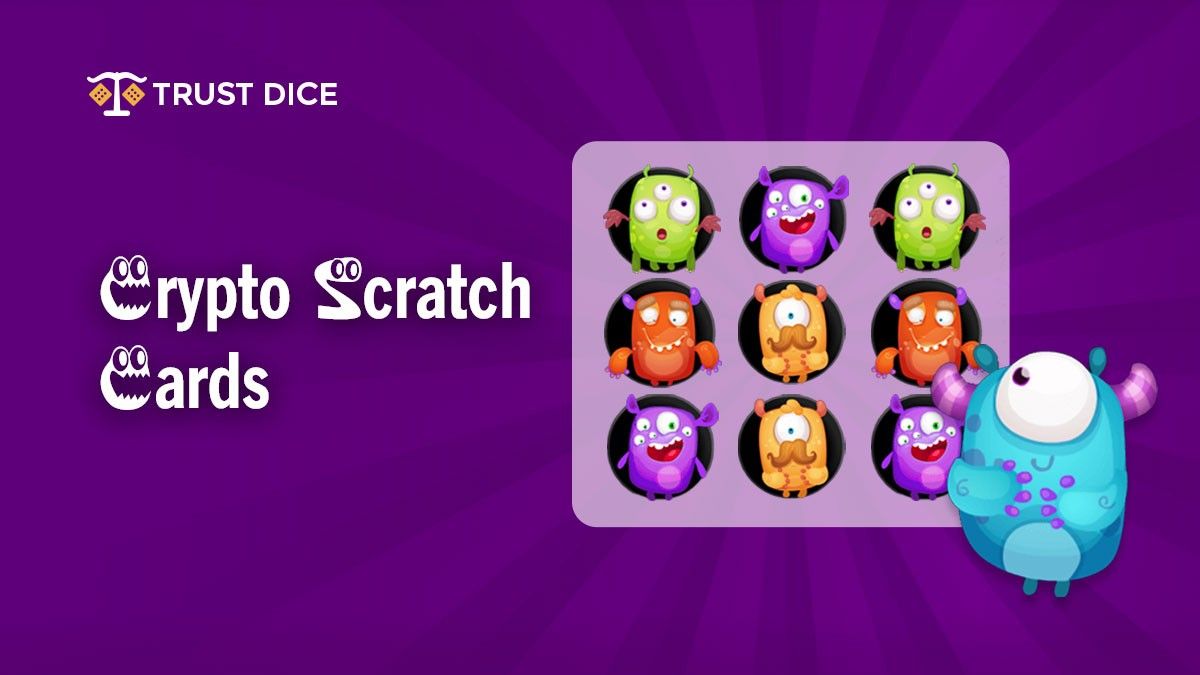 What are scratch cards and how to play it?
Scratch cards are one of the oldest and most exciting forms of gambling like video slots, where you buy tickets or scratch cards and reveal the information in the card which can be a lucky number or it can be any information that determines the result of your bet. Because of the popularity of this game, there are numerous online scratch card games available now.
Following are the steps involved in playing scratch cards:
1- Pick the game of your choice and the theme you want.
2- Buy a card
3- Reveal the card by swapping the mouse through the card or just click the reveal button which is available next to your scratch card.
4- Check how much you have won and just claim your winnings!
The excitement in scratch games is what makes them unique because it gives you the same thrill as scratching a card with hands and revealing the treasure hidden behind it.
List of Scratch Cards with Bitcoin
Here at TrustDice, we provide a big range of games and you can pick which scratch game suits you the most and wager your bets.
1) Scratch Dice
An exciting dice-based scratch game provided by Softswiss where you can buy cards and scratch them to win prizes mentioned in the pay table.
Play now at Scratch Dice from SoftSwiss provider.
Minimum Bet: 1 USDT / 9000 satoshi (0.00009 BTC)
Max Multiplier: x180.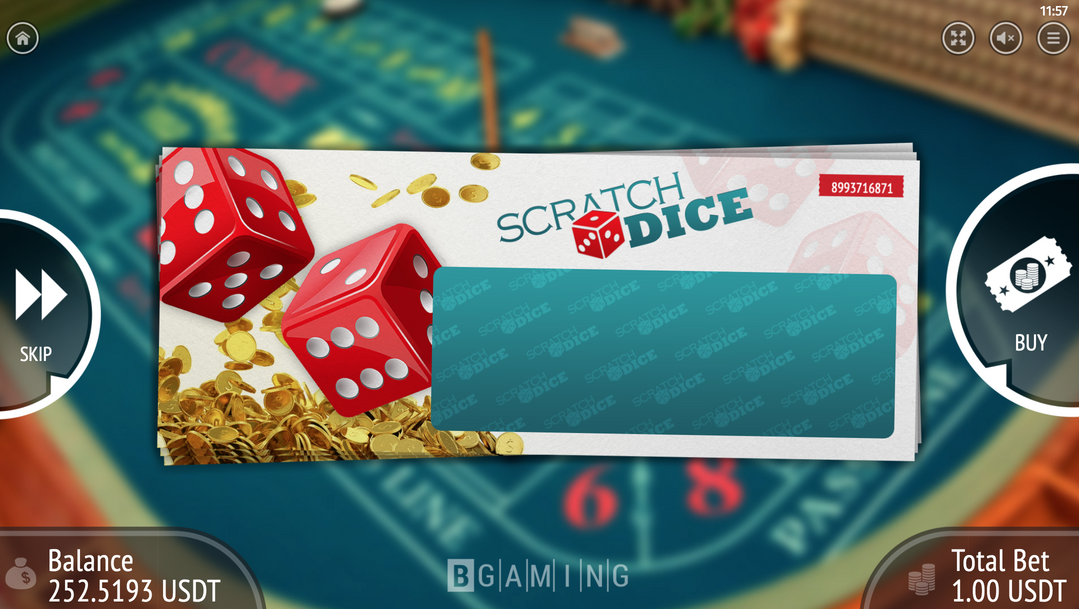 2) Scratch Match
A lottery-based scratch card game provided by Evoplay where you also get a chance to hit the jackpot.
Play now Scratch Match from Evoplay provider.
Minimum Bet: 0.2 USDT / 480 satoshi (0.0000048 BTC)
RTP: 97.25%
Max Multiplier: x30,000 and special Bonus 777 (if you get 777, then it will multiply your bet amount to x777)
3) Monsters' Scratch
A monster-based scratch card game provided by Spinomenal where you reveal monsters on the ticket and match at least 3 monsters to win the prizes.
Play now Monsters' Scratch from Spinomenal provider:
Minimum Bet: 0.1 USDT / 200 satoshi (0.000002 BTC) / 0.0005 ETH
RTP: 92.25%
Max Multiplier: x4000
4) Scratchy Bit
Another cool scratch card game by Spinomenal with some eye catchy music and some basic graphics.
Play Scratchy Bit from Spinomenal provider.
Minimum Bet: 0.1 USDT / 200 satoshi (0.000002 BTC) / 0.0005 ETH
RTP: 91.83%


5) Hot Safari 50,000
One of the most exciting games by PragmaticPlay is this safari game where you can match three of the same cards to get cool multipliers with the chance to win up to 1 Bitcoin.
Play Hot Safari 50,000 from Pragmatic provider.
Minimum Bet: 10k satoshi
RTP: 89.8%

If this is not enough for you, feel free to play other scratch card games from Spinomenal provider: Donut Rush, Secret Cupcakes, Super Mask, Req Square Games.
From Pragmatic provider: 7 piggies 5000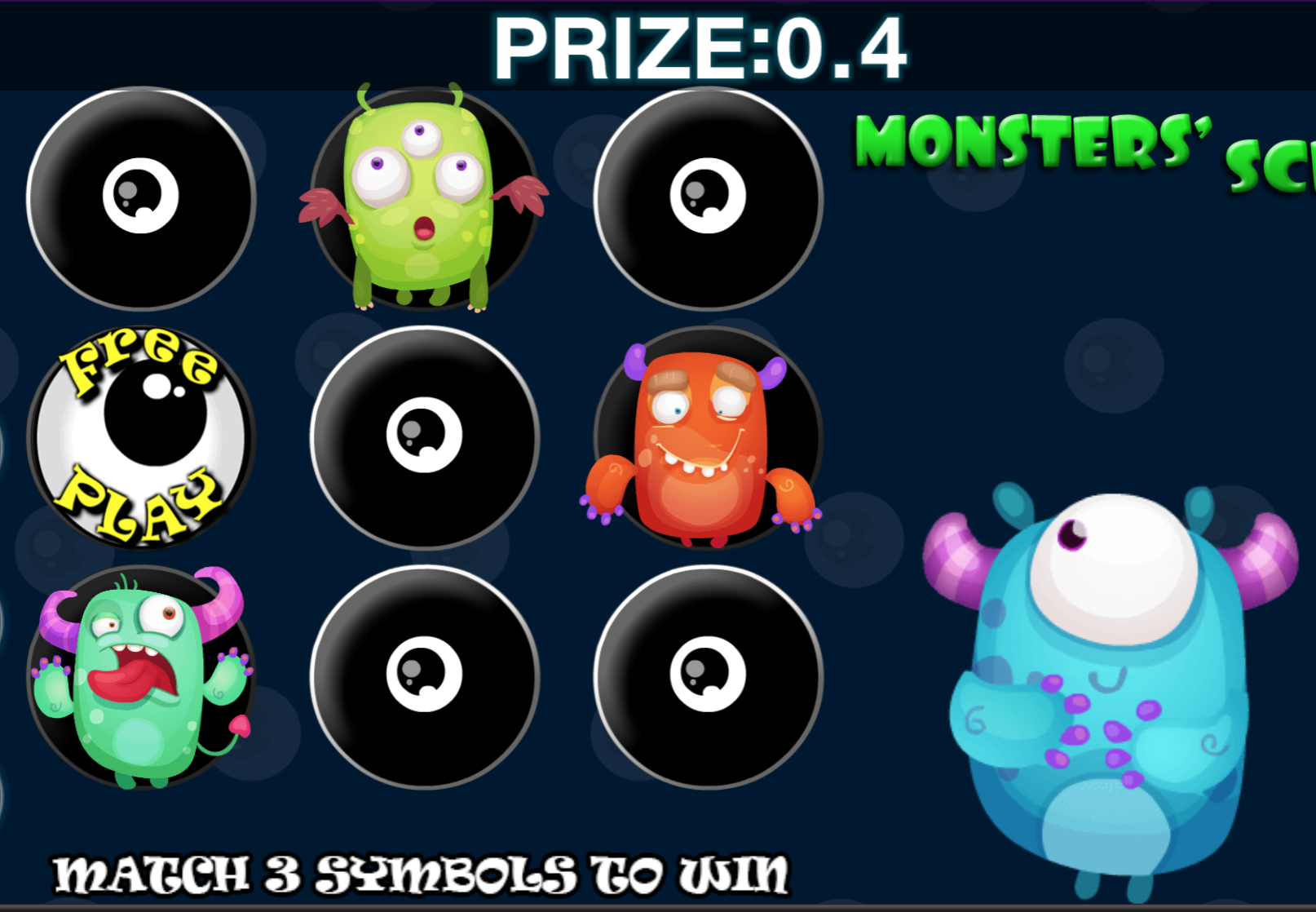 What is the difference between Scratch cards vs Bingo vs Lottery?
All three type of gambling is similar but unique in their own ways.
Bingo: Balls are drawn and multiple players will play at the same time with at least 2 players being the absolute minimum and the first player to call Bingo takes the winnings. A bingo with a large number of players can be seen as the lottery.
Lottery: There are no guaranteed winners in the lottery, there are tickets being held by each participant but the numbers are drawn in a determined manner and the one who matches the most numbers is the winner. Lotteries are higher paying than Bingo and Scratch games but chances are relatively low as well.
Scratch Card Games: As mentioned above, one of the most exciting forms of gambling, and the best part about scratch card games is that you can sit back relax and play it solo without other players being required to determine a winner. The thrill and excitement to scratch a card never get old, especially if you play it online and with bitcoin.
Pick a game you like and enjoy your Scratch card. If you can't get access to these games for some reason, you can check this article (Best VPNs for Crypto games) to find a suitable VPN & get access to the games.
Related Articles: