European vs American Roulette: Which is More Profitable?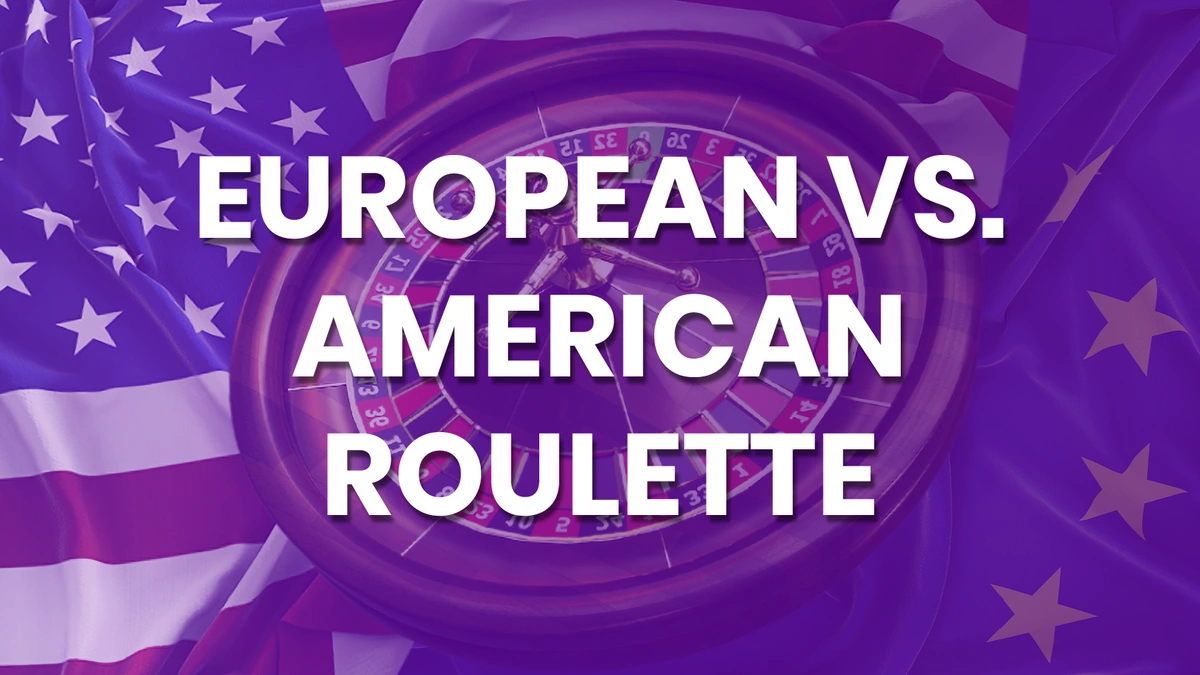 Though different in some key aspects, both roulettes have the same betting type - you can bet on whether the ball on a spinning wheel will land on a specific number, even/odd number, red/black number, on low/high numbers or even on columns, groups of numbers and others. Their layout differences put in motion a clear distinction, which can also be responsible for bigger wins.
Layout
The key layout difference between the two is the number of pockets: the European roulette contains 37 sections - one for every number from 0 to 36, while the American roulette is made up of 38 pockets due to an extra section - the double zero. The latter has a significant effect on RTP and HE rates and consequently on your winnings.
Return to player and house edge
If you're ever in a dilemma which of the two to choose, the difference between RTP values can instantly make up your mind. If you're not familiar with the idea of return to player and house edge - they're values, which express how much of your bet on average will be returned to the player (RTP) and how much will remain with the casino (HE). For the player, the higher the RTP value is, the better - as a higher percentage of their bet will be returned to them, leaving less with the casino.
The return to player value in European roulette is 97.3% on average, which puts the house edge at 2.3%. American roulette, however, has a RTP value of 94.74% (and a house edge of 5.26%). This contrast actually exists due to the layout difference - the extra pocket in American roulette. In both versions you bet on which section the ball will fall into, but the odds of winning by betting on a specific number are 1 in 37 in European roulette and 1 in 38 in the American version. So essentially, American roulette decreases your chances of winning because of its extra pocket (the double zero).
Pros and cons of American roulette
The only two differences between American and European roulette are the double zero in American roulette and the different sequence of numbers on the wheel. However, since the different numbers sequence doesn't affect the game or its odds in any way, it all comes down to the double zero. Compared to European roulette, American roulette has no pros. The gameplay is the same, but your odds of winning are smaller.
Pros and cons of European roulette
Among the two, European roulette seems universally better. Due to the fact that the single zero is responsible for a higher RTP value (and as a result ensures greater chances for success with each spin), it's even popular with many new players.

But if you want to take the idea behind European roulette even further, try French roulette! The ball landing into a single zero pocket doesn't necessarily mean the player loses the bet. Instead, the player can choose between "la partage", which returns half of their bet back to them, and "en prison" - making the same bet again, which can result in either winning the bet or being forced to forfeit because of a second loss.
In a broader time frame, the chances of you succeeding at American roulette are slimmer than succeeding at European roulette, due to the lower return to player value (and higher house edge) that the American version introduced with an additional pocket, containing a double zero - meaning it requires a more skilled approach. But both have their charms and winnings from American roulette can be just as thrilling. The good news is that TrustDice offers both versions, even French roulette, so you can try whichever to secure a solid understanding of all of them.
Looking For a Bitcoin Casino to Play?
As an innovative modern casino with over 150,000 registered players, TrustDice offers an entertaining, unique and authentic Bitcoin gaming experience with all the elements to make every Bitcoin gambler happy. It includes anonymity, world-class customer support, a multi-coin faucet, endless bonuses, and an exquisite range of exciting games.
Additionally, we offer 100 Satoshi no deposit bonus to every new player!
You have to be in it to win big. Trust(Dice) to take you there. Play now!