Sports Betting 2021: Terms & Examples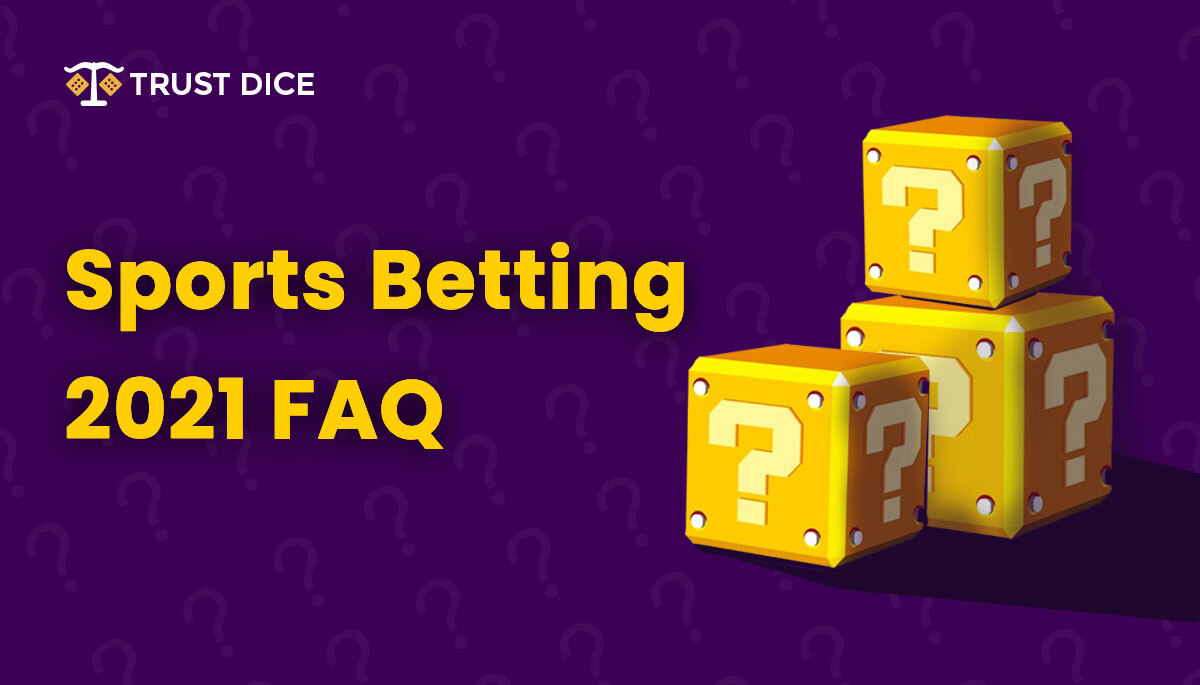 Players who don't have much experience in Sports Betting can use this sports betting guide. We did try to answer frequently asked questions in this article.
1) What is a Bet Slip and what information is displayed there?
A bet slip displays the information about your bet and details like the odds, selection you picked, and the amount you bet. An example can be seen below how a bet slip looks like and what details it contains:

An important factor during betting is odds preference and is useful for in-play betting because the odds change rapidly, different option are as follows:
1- No Odds Change Accepted: Select this option if you want to bet on fixed odds and accept no changes in the odds.
2- Accept Any odds: If you want the be to get placed despite any odds changes this is the option.
3- Accept Only Higher Odds: This is a common option because it allows your bets to get placed if the odds moved up while if they went down the bet won't get placed.
2) What is Single Bet Slip?
Betting on a single event and single selection is referred to as single bet slip. It can be any market and any odds but the outcome and bet result is based on a single match.
Here is an example below where the market Kamaru Usman has been selected against Gilbert Burns.
3) What is the Multi Bet Slip? The main difference between Single Bet slip
A multi-bet slip contains more than 1 event and the outcome of the bet slip is determined by multiple events you picked for betting. They can be from same sport or even different sports. The biggest advantage of a multi bet is that you can combine small odds and get big payout without betting too much. The downside is that you will lose the bet if even a single bet loses from the multiple selections you picked.
An example below where we combined a UFC bet along with an NBA pick.

4) What is 1x2 market?
There are usually 2 kinds of markets, namely the 1X2 market and the Winner Market. The basic difference between both of these markets is that the winner market would include any overtimes being played or if any draw happens then bet shall be voided, while in a 1X2 market you have to pick between all three possibilities of either team/player winning along with the draw.
Below is an example how 1X2 market works where "Real Sociedad" would be considered as 1 and the "Draw" represents X while the 2 is denoted by the "Manchester United FC" selection

5) What is Handicap?
Handicap betting is meant to balance out the difference between the players or the teams competing in an event. The favorites will carry a negative handicap and the underdogs will have a positive handicap.
Let us consider the event FK Crvena Zvezda vs AC Milan which you can visit here: UEFA Europe League.
Now AC Milan is the clear favorites while Zvezda are the underdogs so there are handicap markets being offered as you can see in the image below. Betting on +0.75 means you will win the bet if Zvezda manages to score equal or more goals while if they lose by 1 goal then you will half lose the bet and if they lose by 2 or more then the bet is fully lost.
To better understand Asian Handicap markets please visit the chart below.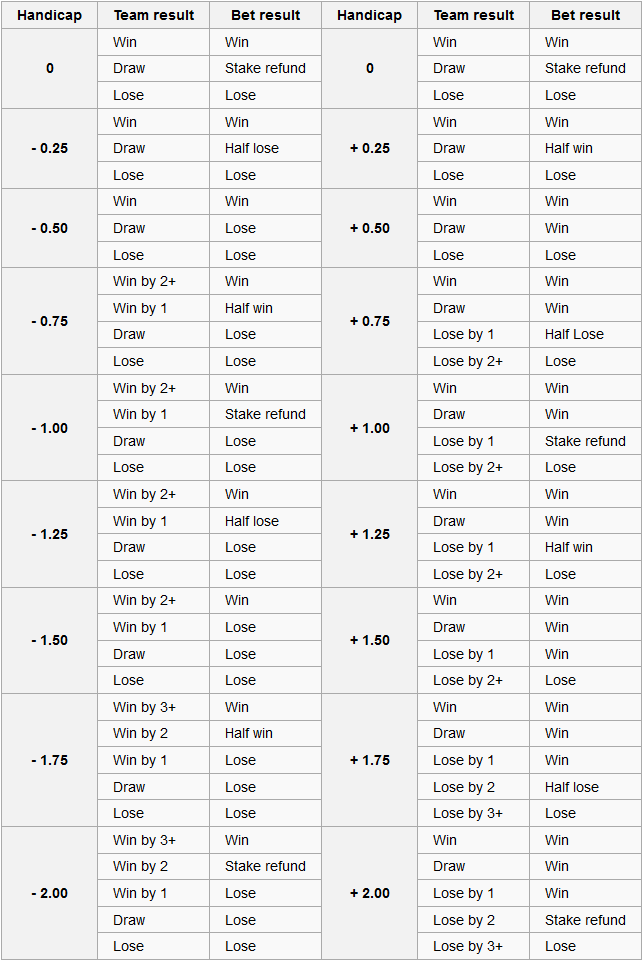 6) What is Total?
Total represents a number of things based on which sport you are betting on.
Soccer: The totals in soccer means the number of goals that will happen in the match within 90 minutes (including the injury time).
Cricket: The number of runs scored by the team batting.
Tennis: The number of games in a particular set or the match overall.
Basketball: It is basically betting on how many points will be scored in a quarter, half, and full time.
There are numerous other sports you can bet on totals, have a look at the number of matches we offer at TrustDice here: Sports Betting.
We are always running the best promotions and to welcome you on our platform, we are offering a risk-free bet which you can claim here:

Relates Articles: