Guide: Best Bitcoin Gambling Wallets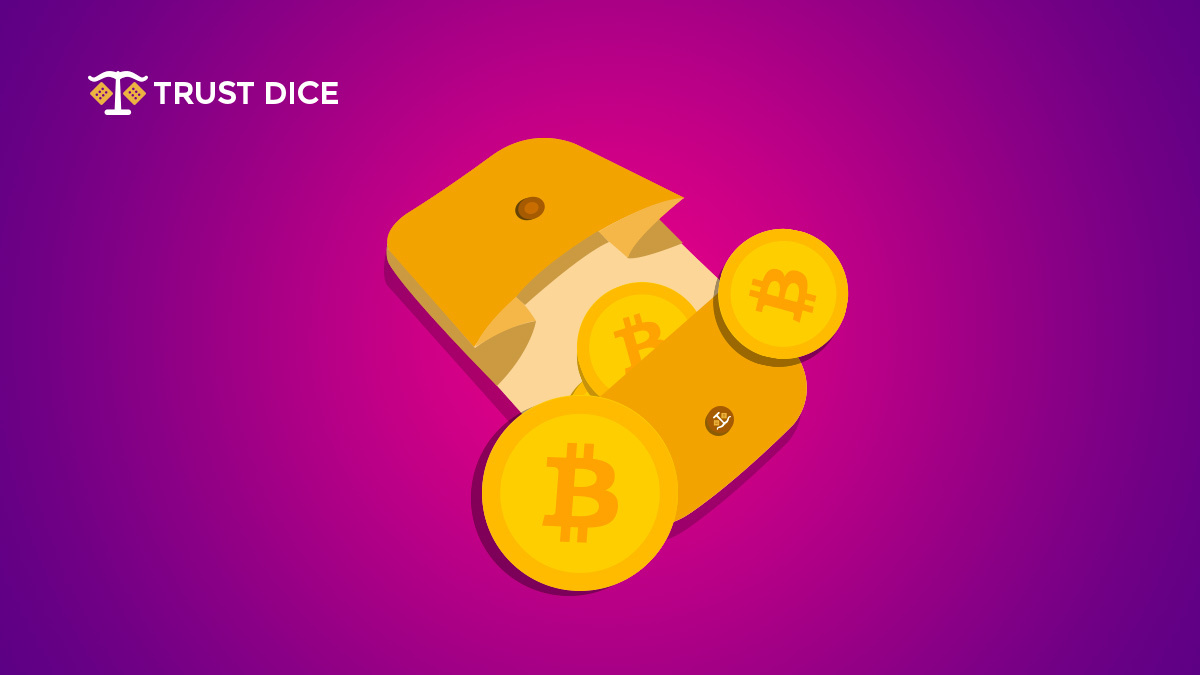 What is a Bitcoin Gambling Wallet?
An ideal Bitcoin gambling wallet is one that allows flawless transactions, provides security for the coins stored and supports multiple cryptocurrencies. The ability to make quick transactions across multiple coins with minimal transaction fees is what makes a wallet ideal for gambling.
Different Types of Gambling Wallets
Web Wallet

Hardware Wallet

Mobile Wallet

Software/Desktop Wallet
Characteristics of Good Gambling Wallets
Whether it's for gambling or general use, the fundamental characteristics are usually the same for Bitcoin wallets. Below are some of the most important features you should look out for when choosing the right wallet for yourself.
Ease of Use

A wallet must be easy to understand and navigate, two of the basics of any wallet. There is no need for in-built exchanges or fancy features as long as the wallet is capable of performing basic functions.



Support for Multiple Coins

Most gamblers love playing with not just one but multiple cryptocurrencies. It's important to check out the supported coins within the wallet. It's ideal to have a single wallet that can be used for multiple coins rather than downloading different wallets.



Transaction Fees

As a gambler, you might need to make multiple transactions a day. So, the wallet must not charge additional fees and should even allow you to set custom transaction fees. Sometimes you don't need fast confirmations but other times you do which makes custom transaction fees an important factor.



Type of Wallet

We strongly suggest either using software or a mobile wallet for gambling since they allow quick transactions. If you want to secure your winnings, you may additionally use a hardware or paper wallet and transfer funds after a big win. It's recommended that you use a non-Custodial wallet and if you don't know what that means, please continue reading.
What are Custodial and Non-Custodial Wallets?
A custodial wallet is one where a third party controls your private keys. One of the best custodial wallets is Coinbase. These wallets are more suited for traders than gamblers.
A non-custodial wallet is one that allows you to control the private keys. Although controlling private keys means more responsibility, it saves you from the regulations that a custodial wallet imposes.
We strongly recommend using a non-custodial wallet because many exchanges prohibit the use of their wallet for gambling-related activities. For example, Coinbase doesn't allow the use of their wallet to make transactions to gambling sites. Your account might be suspended and legal actions might be taken against you.
Best Bitcoin Wallets for Gambling
There is always a risk associated with each wallet and we request readers to do their due diligence before using any wallet. Below are some of the best wallets for gambling with reasoning.
The Blockchain.com Wallet

A non-custodial Bitcoin wallet that supports multiple cryptocurrencies and provides you complete control over your coins. Formerly Blockchain.info, this wallet is among the oldest Bitcoin wallets and still remains one of the best ones out there.

Features

The wallet comes with an easy-to-understand interface and represents the USD value of your assets which helps you keep a track of your portfolio.

Blockchain.com wallet is a perfect blend of security and ease of use. There's a security tab on the top-right corner where you can set 2-Factor-Authentication and backup your wallet in case you forget your password.

Being a web wallet, you can access the wallet from anywhere and anytime without having to download anything. Using a web wallet like blockchain.com is as easy as checking your emails. As a gambler, you might be on vacation and want to gamble and it takes a few minutes to log in to the wallet and deposit some coins.

Since it's a non-custodial wallet, you remain anonymous all the time. You are free to spend the coins as you wish without being monitored or interrupted.

Support for Multiple Coins

Blockchain.com wallet supports 9 cryptocurrencies right now and they continue to add new coins. The coins currently supported are: BTC, ETH, BCH, XLM, ALGO, CLOUT, DOG, DOT and LTC

You can also download the mobile application for the blockchain wallet.

Coinomi

A software wallet that supports a plethora of cryptos. It supports more than 1770 blockchain assets and provides good security to the users.

Similar to the blockchain wallet, Coinomi is a non-custodial wallet and provides all the features of the blockchain wallet while supporting a large number of cryptocurrencies. The only drawback is that the wallet cannot be accessed in web browser and you need to install the wallet.

Coinomi wallet is available on the following devices: Android, iOS, Window, macOS and Linux

Trezor & Ledger

Two of the best hardware wallets that provide the highest security since the private keys are stored offline. Might not be the most suitable for quick transactions, these wallets are recommended for transacting bigger amounts.

A hardware wallet stores the private keys offline which means you are immune to hacks and phishing attempts unlike web and software wallets.

We at TrustDice process huge withdrawals and we understand the need of a secure wallet to store the coins.
Conclusion
It's not that hard to find the right wallet for your gambling transactions. It's important to realize what benefits are offered by which wallets and pick the ideal one. You should set a 2-FA to avoid any hacking attempts if you are using web or mobile wallets. As mentioned in the guide, a wallet that supports multiple coins, lets you set custom transaction fees and provides good security is the one you should look for.
Once you have chosen the right wallet, it's time to gamble. You can create an account at TrustDice within a few clicks and start playing!
Related Articles: