List of the USDT Wallets - Mobile & PC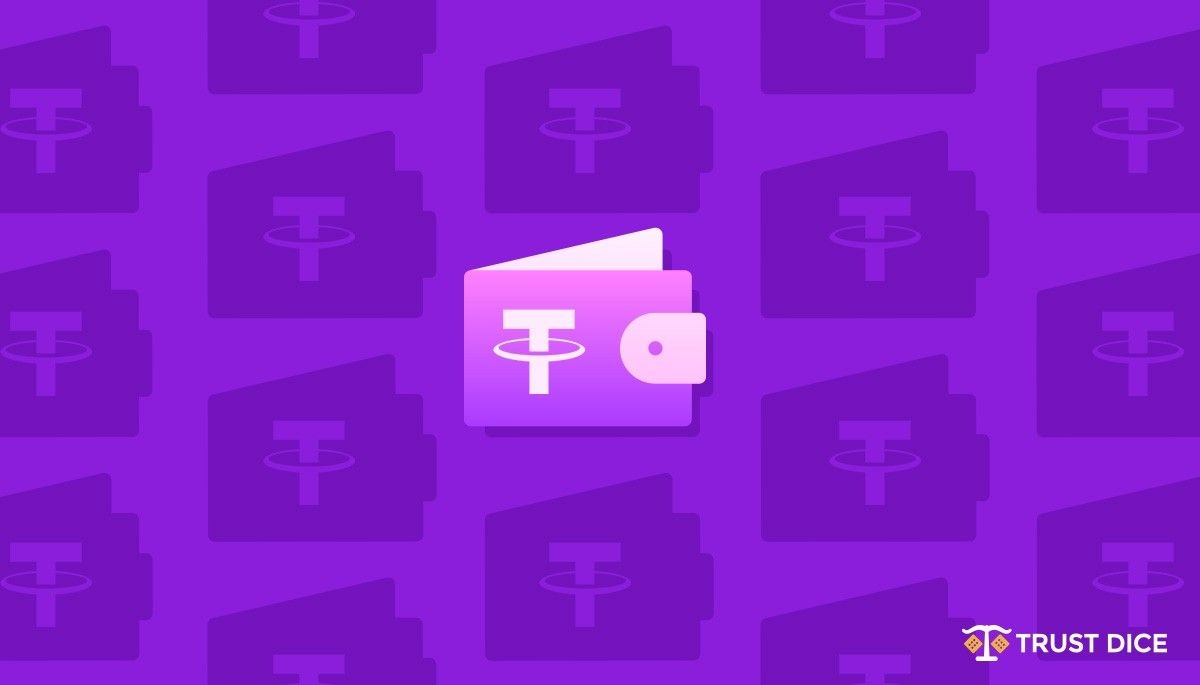 Cryptocurrencies tend to be quite volatile. While volatility is great if you are a trader looking for big profit margins, many people simply want to enjoy the benefits of cryptocurrencies without checking graphs a few times a day, watching for the latest price hike.
If you prefer to store your assets in cryptocurrency but don't want to deal with rapidly changing exchange rates, Tether (USDT) might be just the thing for you. Tether, also known as USDT, is a stablecoin — a cryptocurrency designed to keep a stable value by linking it to a fiat currency. USDT currency value matches that of the U.S. dollar, meaning that 1 USDT will always be equal to 1 USD.

For every unit of USDT stored in your Tether wallet, the company behind the USD Tether cryptocurrency stores a dollar in a regular bank account. In order to stop any irregularities in the price of USDT, audits are constantly carried out.

USDT is based on the Ethereum blockchain. Minted using ERC-20 tokens, USDT is compatible with most wallets supporting the Ethereum blockchain.
Types Of Tether Wallets
There are three different types of wallets used to store cryptocurrencies: hot, warm, and cold. These wallets boast various levels of security and speed, depending on their type.
Hot wallets
How wallets are virtual devices that are always connected to the Internet. Although all well-known wallets have state of the art security, the fact that they are always online exposing them to the occasional cyberattack. However, their connectivity allows for instant transactions; coupled with good security measures like strong passwords, there is almost nothing to worry about when using a hot wallet.
Cold wallets
At the other end of the spectrum, cold wallets are hardware devices that store cryptocurrencies offline in order to reduce exposure to cyber threats. To make a transfer, the cold wallet owner will have to manually input their private key. Technically, the simplest cold wallet is a piece of paper with the private key printed on it (whether alphanumeric or a QR code), but if the paper is lost or destroyed, all funds will be lost.
Warm wallets
Warm wallets aim to eliminate the major inconveniences of the aforementioned wallets by taking a middle of the road approach. Warm wallets stay online and keep small amounts for usual transactions in hot storage, while most funds are kept offline in cold storage. By using a hot wallet, you won't have to fumble with codes to do quick trades, and your savings remain safe in a hardware device.

In case you'd like to create a tether wallet or are simply looking for a change of USDT wallet, we've outlined five of our personal favorites USDT wallets below.
Exodus wallet
Founded in 2015. Exodus stores your private keys on your device, adding an extra layer of security to your USD Tether wallet. Exodus also offers you a third option – a hardware cold wallet known as Trezor, a cold wallet that costs 70$ (59 EUR) or more, depending on the features you select.

Exodus great feature - Currency exchanging:
Users can exchange their cryptocurrency in the Exodus wallet directly. For example, you have 1 ETH and you need bitcoin, you literally exchange your ETH to Bitcoin there. But there is an exchange fee between 2% - 5% from your exchange amount. It means for 1 ETH, you need to pay 0.02 ETH - 0.05 ETH as a fee.

They support Mobile and Desktop versions. Download here: Exodus wallet for PC and mobile.


Tether Wallet
This is the official web wallet created by the company.
Pros and Cons of Tether wallet from Tether.to:
Cons:
1) In order to create an official Tether wallet, you will have to pay a 150 USDT fee.
2) Your account should be approved by Tether.to. The fee (150 USDT) is non-refundable, even if your account is not approved.
3) If you deposit/withdraw fiat, it will cost 0.1% in fees.
4) Other cryptocurrencies, like bitcoin, eth, etc are NOT supported.
Pros:
1) USDT deposit and USDT withdrawal are totally FREE.
Create Official Tether wallet here: App Tether
Ledger Nano S
If you're not looking to trade USDT tokens, Ledger Nano S boasts a heightened level of security. Fully compatible with 25 Cryptocurrencies and over 1200 ERC-20 tokens, Nano Ledger S is a cold storage device that boasts some of the best proprietary software on the market.
Even if Ledger Nano S store is a wallet that stores your Tether offline, it also offers backup to prevent losing your hard-earned USDT in case you lose your device or forget your secret password.
Getting one of these wallets will cost you 59 dollars, but you will sleep easier at night knowing your funds are perfectly safe.
Crypterium
Designed to emulate an Internet Banking app, Crypterium is one of the oldest cryptocurrency wallets for USDT and all other top cryptocurrencies. Crypterium is a warm wallet that stores most of your funds offline.

Interesting things about Crypterium:
1) Available on both PC and mobile devices
2) It requires your phone number when your create account
3) Crypterium provides Visa cards, allowing you to cash out at any ATM.
4) Customer support available 24/7 support to help you.
Trust Wallet
Trust wallet is an official mobile wallet from Binance exchange and it supports USDT. For Android and iOS devices, can be downloaded here: Trust Wallet.
Features:
1) It's a decentralized exchange.
2) If you want to transfer USDT based on Ethereum blockchain, you will need some ETH as a transaction fee.
3) This is a multi-language wallet, which supports: Korean, Russian, Chinese, Spanish, and other languages.
4) Staking option: you can use your crypto to stake it to get dividends. Read more about Trust Wallet staking.
5) Only Mobile version, NO PC one.

Choose the wallet suits most for you and store your USDT. Exchanging crypto to USDT is a good way to save the value of your cryptocurrency. Good luck!
Related topics: