How to buy USDT (Tether)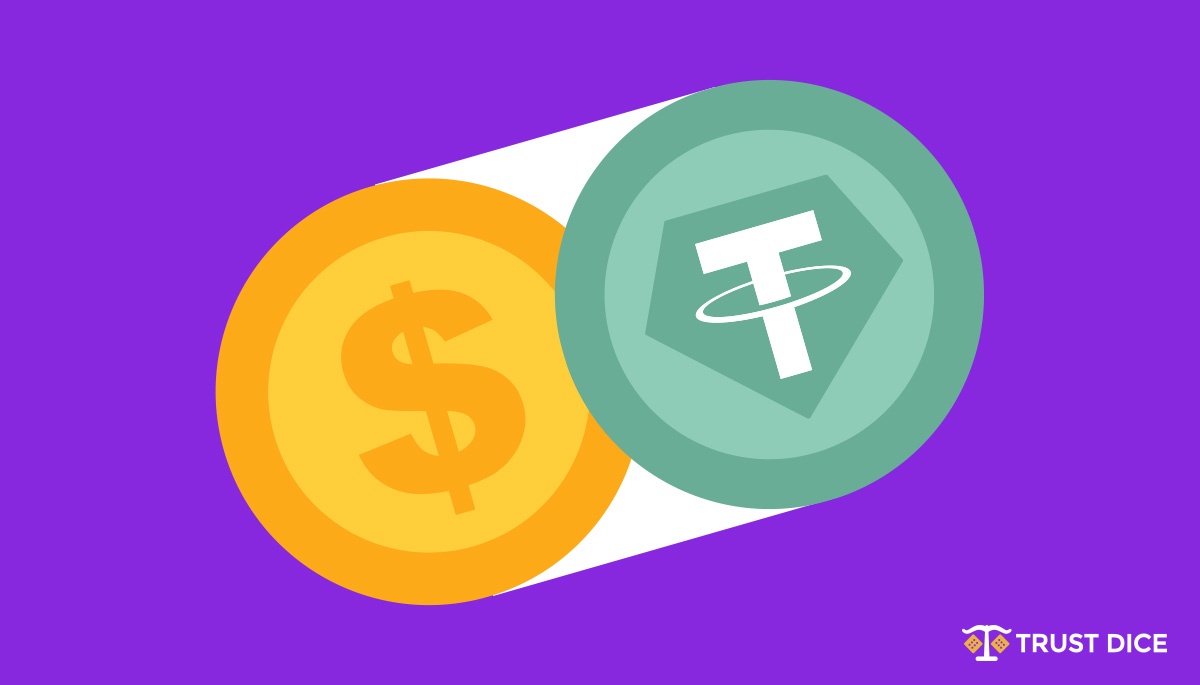 What is USDT and how to buy it
There are hundreds of cryptocurrencies available today. Most cryptos, including Bitcoin and Ethereum, are valued based on a variety of factors such as market demand.
A specific type of crypto, however, has a set value linked to traditional assets — such as USDT, or "Tether," which is tied to the value of the US dollar. These cryptocurrencies are called "Stablecoins."
USDT has many different uses. Some traders use it to "lock in" the value of their crypto portfolio without converting it to fiat currency, such as USD or EUR. Many platforms use USDT as a currency. USDT is a popular funding and withdrawal method for many cryptocurrency casino sites, and offers many advantages over traditional fiat USD.
Here's how USDT works, how to buy USDT, and how to get USDT for free:
What is USDT?
USDT, also referred to as Tether, is a cryptocurrency issued by Tether Limited. Every USDT in existence is backed by a real USD, held by Tether Limited. This ensures that each USDT does not fluctuate in price — unlike cryptocurrencies such as Bitcoin or Ethereum, which can be extremely volatile, USDT has a set price and always worth $1 USD.
Using USDT can be somewhat complicated, because there are several "types" of USDT. Cryptocurrencies exist on "blockchains" — BTC operates on the Bitcoin blockchain, and ETH operates on the Ethereum blockchain.
USDT, however, is issued on multiple blockchains. It's important to note that each USDT is still backed by USD, regardless of which blockchain it is issued on. USDT is currently issued on the following blockchains:
While these tokens are all issued on different blockchains, they all represent one USDT and share the same price. If you're interested in checking the price of USDT, CoinMarketCap provides updates on Tether prices. Note that USDT prices fluctuate by cents on occasion due to market demand.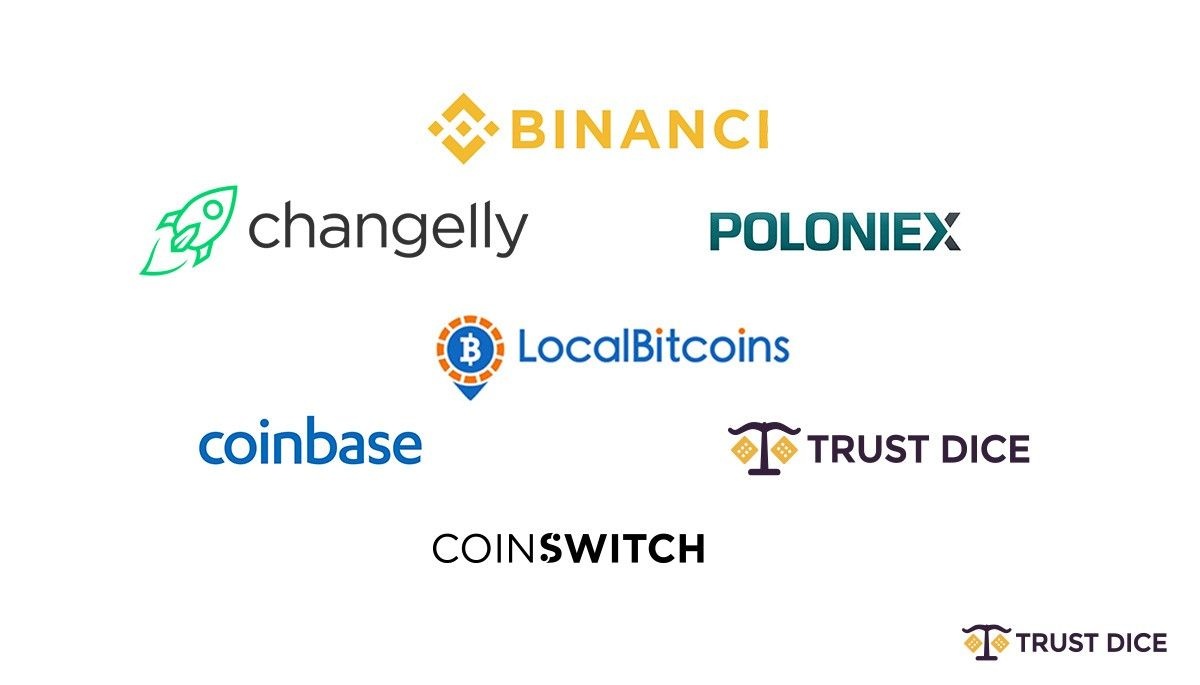 How Can I Buy USDT?
If you're interested in using USDT, getting started is relatively simple. In order to buy USD, you'll need to make an account with a cryptocurrency exchange.
The easiest way to purchase USDT is through a cryptocurrency exchange that supports USDT and accepts credit or debit card payments. These exchanges include:

After creating an account with an exchange that facilitates fiat to USDT trading, you'll need to fund your account and buy some USDT via the trade interface. Once your trade is complete, you'll be provided with USDT in a USDT wallet hosted on the exchange.
Note that if you want to purchase blockchain-specific USDT tokens, the exchange you use may use a different ticker symbol, such as "eUSDT" for USDT-ERC20.
How to Use USDT
In order to understand how USDT works, you'll need to learn how to use your USDT wallet. Once you've purchased USDT, it will be available in a hosted wallet on the exchange you purchased it from.
You may want to either:
In both cases, you'll need to copy the wallet address of the receiving wallet, and insert this wallet address into the "to" field when making a withdrawal from your exchange platform.
How to Convert USDT to USD
Converting USDT to USD, like buying USDT, requires a cryptocurrency exchange. Few cryptocurrency exchanges provide USD/USDT pairings, which makes it difficult to trade USDT directly for fiat USD.
Exchanging USDT for BTC via a cryptocurrency exchange is very simple, however. If you want to sell tether for USD or sell USDT for cash, it's possible to trade USDT for BTC, then sell BTC for USD or virtually any currency via platforms such as:
How Can I Get USDT For Free?
Stablecoins such as USDT are pegged to the USD — but that doesn't mean it's impossible to get USDT for free. There are a number of cryptocurrency "faucets" online today, which provide users with small amounts of cryptocurrency for free.
One of the most popular free Tether faucets, or USDT faucets, is theTrustDice USDT faucet. TrustDice provides players with 0.002 USDT on a regular basis — in addition to a variety of other cryptocurrencies, which include EOS, BTC, and ETH — which can then be used to play games and multiply free USDT even further. Or get it through the Buy Crypto option. If you have a TrustDice account, you can buy USDT video credit/debit card, Apply Pay and Bank Trasfer.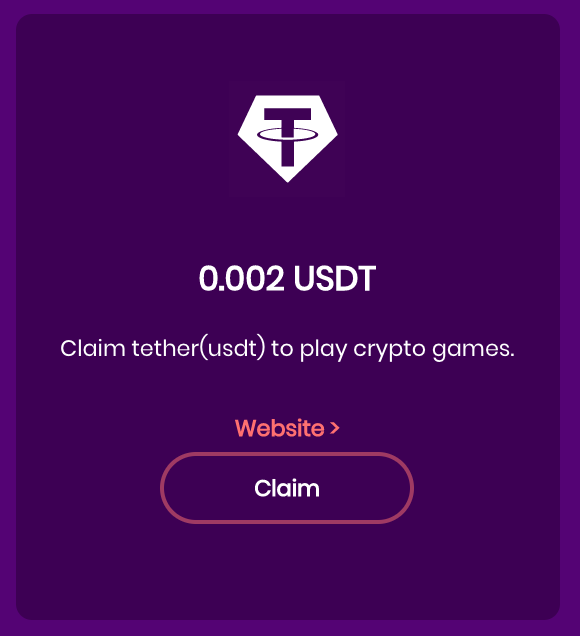 Where Can I Learn More About USDT?
If you're interested in learning more about USDT, Tether Limited provides regular updates via the Tether website. Other resources for USDT information include the Tether Twitter account and the Tether knowledge base. Feel free to check USDT Reddit as well to have a great discussion with Tether fund.
Related topics:
1. List of the USDT wallets: Mobile & PC.
2. How To Buy Dogecoin in 2021