Crypto Faucets - How To Get Free Bitcoin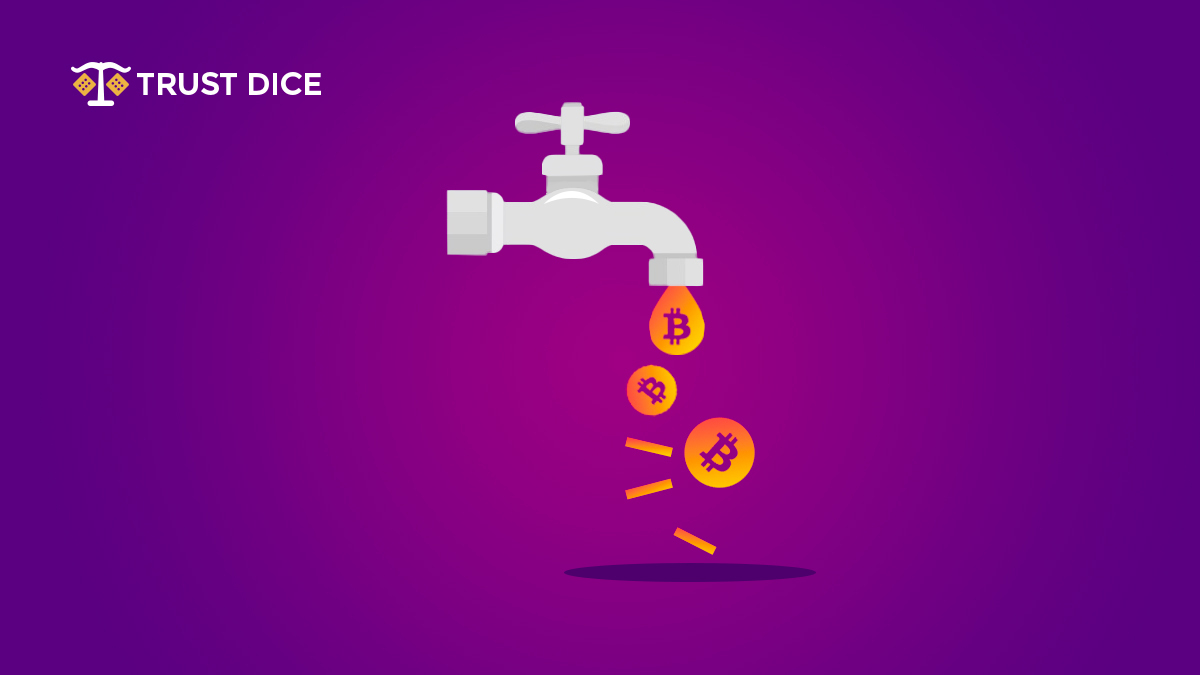 What is a crypto faucet?
A crypto faucet is a website or application that allows users to collect some free coins by completing tasks, watching an advertisement, or simply performing human verification like a captcha. Faucets are among the oldest ways of collecting some free coins. When no exchanges or marketplace existed, the only way to collect bitcoins was through faucets. One of Bitcoin's primary developers, Gavin Andresen introduced this concept in 2010 to spread bitcoins amongst more people.
There are many crypto faucets in the market, and each of them differs from others in some ways. Amount of coins per claim and frequency of claims differs for each crypto faucet. A crypto faucet might be exclusively made for a specific coin or may support a variety of coins to choose and claim from.
These faucets are intended to help users claim some free coins while the ads and donations allow the faucet owners to operate for a long period of time.
How does a crypto faucet work?

It is quite easy to understand how a faucet site works. You visit a faucet site of your choice and perform some basic activities like solving a puzzle or watching an advertisement. By doing so you earn some minuscule amount of coins which are accumulated in your on-site wallet until you have collected enough to transfer to your main wallet.
You must wonder how a faucet site earns. The simple answer is, through sheer advertisements. All the time you spend browsing the website, you are watching their ads which helps them fund the faucets. This is the reason why most of the faucet sites you visit are covered with ads all over. Some faucets have implemented additional features like casino games which keep the user engaged and enhance the overall experience.
Are crypto faucets worth it?

Probably. Do you know that the first faucet created in 2010-11 paid up to 5 BTC per claim, which would be around $200,000 today? Just for a click and solving an easy captcha, $200k is not shabby at all. Similarly, the coins you will claim today might be worth a few cents at best, but if you are fortunate enough to collect some potentially good coins, it might be well worth it.
But hold on, you should not be expecting $200k from a single click because cryptocurrency in 2010 was an unknown entity as compared to today. But since it does not take too much effort, it is not a bad idea to collect some free coins and save them in a wallet for the future.
Key points to remember when choosing a crypto faucet
Some people might think since these faucets are offering free coins, what may go wrong? But there are various types of scams and fraud faucets in the market you must avoid. To help you understand the faucets better, below are some key things to keep in mind before you invest your time and efforts into claiming coins.
1- A good faucet usually has a low minimum withdrawal. As mentioned above, you claim minuscule amounts from faucets, and you can only transfer them to your own wallet once you have accumulated enough. This helps to avoid the transaction fees. If you see an absurdly high minimum withdrawal amount, it is a wise idea to skip that faucet because time is money and you must not waste your time claiming coins on a fraudulent website.
2- If any crypto faucet requires you to buy a package or membership to claim the free coins, it is most likely a scam. Some faucets might offer a lucrative and juicy amount of claims after buying a membership plan, but all such schemes are scams almost 99% of the time.
3- Faucets that offer abnormally high claims are another category of scam faucets. Technically, faucets earn money through advertisements, and it makes no sense for a faucet to pay you more than they actually earn themselves.
4- Some faucets are scamming users in the name of mining coins. You will be asked how many coins you want to mine and once you select, a progress bar will be displayed which will soon reach 100% and offer you a "claim" button. Once you press the "claim" button, you will then be asked to purchase a mining plan to cash your mined coins.
Conclusion
Collecting free coins from a faucet is never going to hurt because it demands only minimal effort and time from you for the coins you get in return. But remember not to spend too much time claiming because faucets pay really low. There is no guarantee that the coins you are claiming will actually be worth a lot in the future. Some faucets will pay you to play games or solve puzzles, so choose a crypto faucet that keeps you entertained while claiming faucets so you don't get bored or tired from claiming them. Also, be wary of scam websites and don't let them scam you for money, time, or your efforts.