Satoshi Dice Review: Simple Blockchain-based Betting Game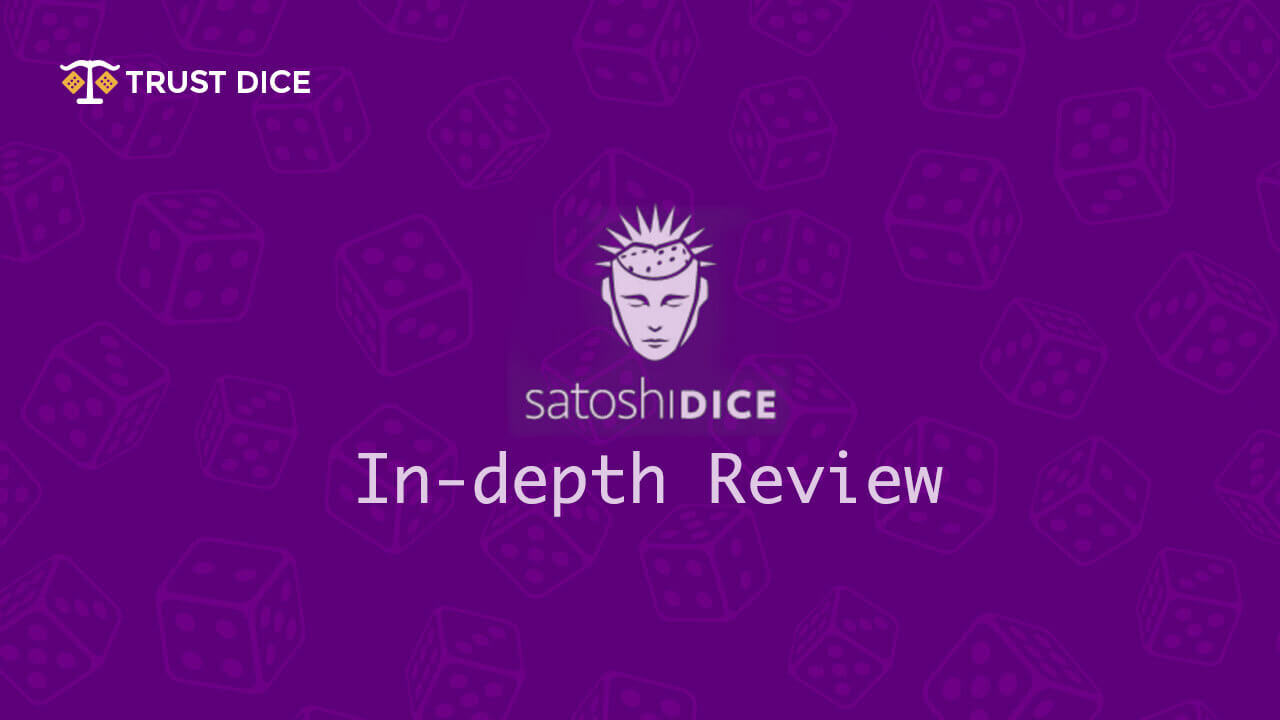 Satoshi Dice is not a newcomer to the cryptocurrency gaming industry and is a one-of-a-kind game with unique features that distinguishes it from other casinos. It has unquestionably developed and positioned itself as one of the industry's greatest and most popular Bitcoin games.
This blockchain-based betting game allows users to make micro-on-chain bets. They are referred to as 'micro bets' because Bitcoin is divisible by 100 million units. Thus, a single one of these units of Bitcoin is known as "Satoshis", aptly named in part after their inventor, Satoshi Nakamoto.
Two (2) years ago, Satoshi Dice went through various changes before becoming a dApp. As a result, it is now positioned as a mobile-friendly gambling dApp where users are absorbed in rounds of provably fair dice games.
Satoshi Dice has built a solid reputation among its players as a session-based game, which may be credited to its excellent customer service. Furthermore, SatoshiDice provides its users with zero confirmations, allowing payments to be executed instantaneously.
Do you have questions about Satoshi Dice, such as who they are? How do you sign up and play? So, if you are already intrigued by SatoshiDice and eager to play it, here is some helpful information about this pioneering blockchain-based gambling game.


What is Satoshi Dice?
Satoshi Dice, or SatoshiDICE, is undoubtedly one of the most well-known names in the Bitcoin gaming market. It is the first "blockchain-based betting game", created in April 2012 by Eric Voorhees.
Voorhees revealed on July 18, 2013, that SatoshiDice had been sold for 126,315 BTC, or US$11.5 million at the time of the announcement.
Many believe this online casino to be a DDoS attack on the Bitcoin network since it circumvents the built-in anti-DDoS Bitcoin features. However, some see Satoshi Dice as proof that the Bitcoin transaction fee scheme's incentives do not generate the desired results.
Since its inception a decade ago, SatoshiDice has carved out and established a renowned reputation by offering bespoke, premier dice games. Furthermore, SatoshiDice is famous as the pioneer of blockchain gambling and an inventive online casino with an excitingly thrilling array of games.
Its success is partly due to the security, flexibility, durability, and dependability that many players have come to appreciate.


How to sign up for Satoshi Dice?
Signing up for SatoshiDice is very simple. First, you need to visit the SatoshiDice web page and fill in the required details, namely your email address, date of birth, and your preferred password.
Many casino sites do not ask for your date of birth. Instead, they require you to confirm that you are at least 18 years old. Once you've entered all of your information, you have to click the "Agree" button, which indicates that you agree to the terms and conditions.
To finish the signup process, you need to click on the "Register" button. It is important to remember that the entire registration procedure will be completed within a month. And the most important thing to know about Satoshi Dice is that it only accepts Bitcoin. There are no other currency options available to choose from at the time of registration."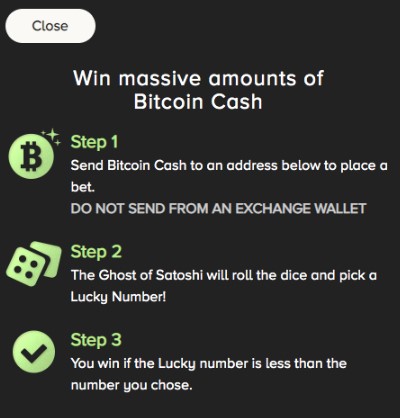 How to play Satoshi Dice games
The ease with which Satoshi Dice is played is one of the critical factors contributing to its continued success.
You need to place a bet by depositing some Bitcoin cash to a specified deposit address to play. After the Bitcoin cash is deposited, "The Ghost of Satoshi" will roll the dice, and you must choose your lucky number.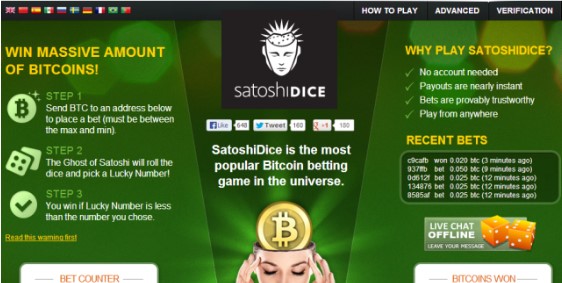 You win if the lucky number you chose is less than the number drawn by the random number generator. Winnings are transferred immediately into your betting account.


Satoshi Dice's unique features
Satoshi Dice's features are one-of-a-kind. One of those unique, pioneering features is the possibility of placing bets directly through multiple addresses, including directly using different wallets for different types of bets.
The dice structure is unique in that it doesn't rely on traditional six-sided dice. Instead, it relies on combinations of those dice to produce results. As a result, players must keep in mind that the result of each dice roll might range from 1 to 65,536. Therefore, players must put a bet on a number that is less than an integer in that range.


Deposit and withdrawals
Do you remember those days when depositing money into your favorite game was very challenging? Well, thankfully, those days are long gone.
Depositing Bitcoin cash into your Satoshi Dice account is a simple process. You do this by copying the deposit address mentioned on the deposit page of the SatoshiDice web page and pasting it to your Bitcoin client.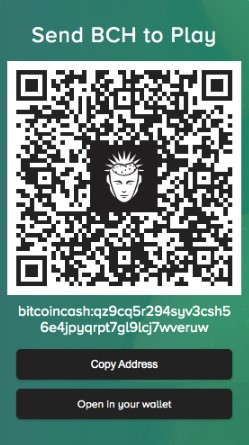 Everything is straightforward because the Satoshi Dice web page is automated, and you may bet directly while interacting between multiple addresses. All bets are placed via the web-based interface based on the results. If you win, the earnings are instantly deposited into your account.
Many players use the Satoshi Dice web page to play games since it has multiple addresses and is a straightforward Bitcoin casino betting system. Furthermore, it is the most efficient way to deploy a blockchain-based technique during gameplay for the Bitcoin transfer system.
You can instantly withdraw your winnings by entering the withdrawals address and the desired amount in the forms given on the washout page. And because the system is automated, all of these transactions are instant, attracting many players to play their favorite games on this site.


Transaction fees
When you play Satoshi Dice, you must be aware there are several rules that you must comply with. As a result, this rule applies to transaction fees associated with playing games on SatoshiDice.
A transaction charge will be levied from your payment amount whether you win or lose. Normally, the price is fixed at 0.0005. It can, however, be modified to 0.00000001 if the payment is zero or less after the transaction charge is deducted.


Game experience and essential features
Playing this game is a fantastic experience for everybody as it is simple to learn and play. Because this is not a board dice game, players can access it through the Satoshi Dice web page.
Players appreciate the games due to their user-friendly design; all they have to do is choose the sort of bet they wish to use. After that, they must decide the amount they want to stake by modifying the amounts. Finally, the system's automated betting bot scripts calculation of the final result will be presented on the screen.
The Satoshi Dice structure is purposely designed to attract many players, and it is vital to note that it does not rely on the traditional six-sided dice.
You can choose any number between 1 and 65536, and you must put a wager on their desired integer number. If you select a low lucky number, you will have to stick to your plan when playing this game. It will increase your chances of winning a higher payout.
Satoshi Dice is built on a provably fair system that allows you to verify results and transactions. The most recent technical standards confirm your transactions and the results from the blockchain-reliant system.


Satoshi Dice customer support
Unlike several other blockchain gaming sites, Satoshi Dice does not offer a live chat option. However, you can request Satoshi Dice's assistance in three (3) distinct ways;
You may reach out to their customer service team via email.





You may also seek help by submitting a private message to the Bitcointalk forum.





Finally, you can obtain assistance using a Bitmessage encrypted message address.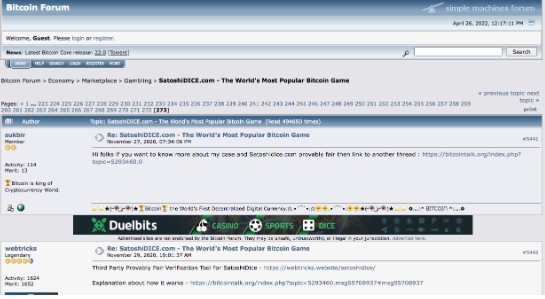 Furthermore, Satoshi Dice offers an extensive FAQ that gives practical solutions to some of the most frequently asked issues.

As the world's leading and highly-rated crypto casino game provider, TrustDice offers a spectacular range of exciting and adrenaline-infused games. Play now!
Looking For a Bitcoin Casino to Play?
As an innovative modern casino with over 150,000 registered players, TrustDice offers an entertaining, unique and authentic Bitcoin gaming experience with all the elements to make every Bitcoin gambler happy. It includes anonymity, world-class customer support, a multi-coin faucet, endless bonuses, and an exquisite range of exciting games.
Additionally, we offer 100 Satoshi no deposit bonus to every new player!
You have to be in it to win big. Trust(Dice) to take you there. Play now!
Related Articles:
1. Crashbtc: Is it a legit Crash Casino Website?
2. How To Play Duelbits In The US
3. BustaDice - The Ultimate Winning Script
4. The Ultimate Guide to the 7 Best SatoshiDice Strategies
5. BitcoinCasino.us review | Is it a scam or a legit online Bitcoin casino?