Bitcoin minesweeper | Play The Best Zero-Risk Crypto Minesweeper Games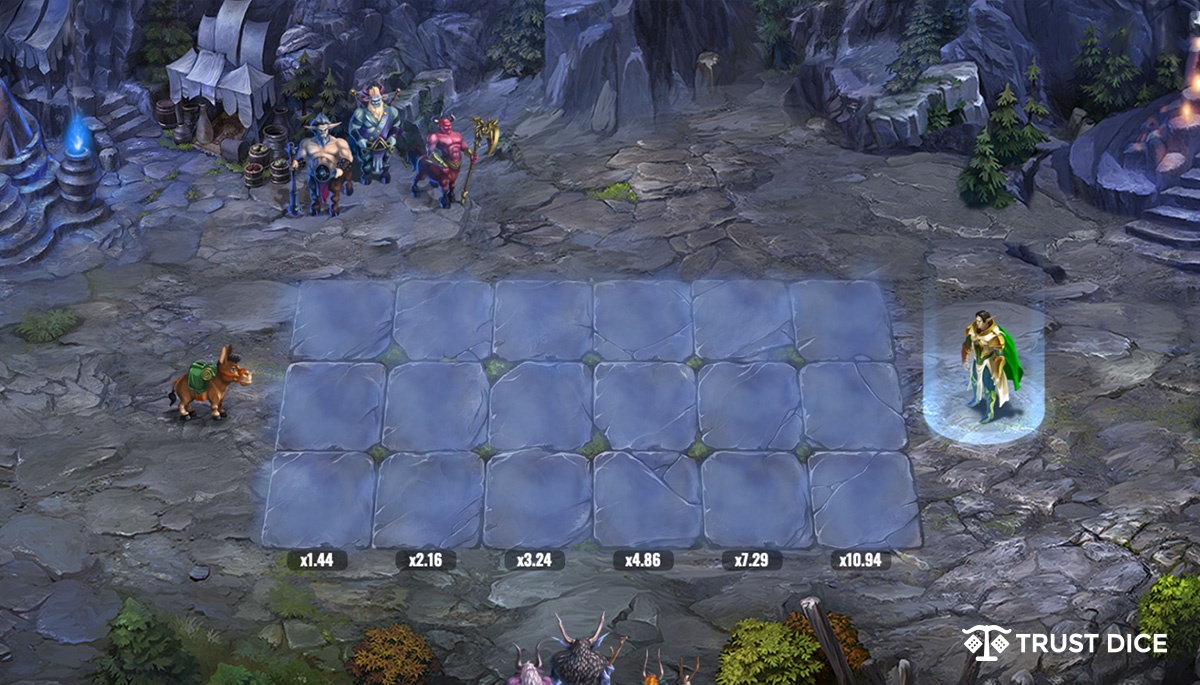 Play Bitcoin minesweeper and have endless hours of fun. More importantly, play to win big by choosing your own game board size to receive a bigger end of game bonuses!
Whether you love classic minesweeper or are a sucker for sleek gaming visuals, you will love all three of our TrustDice Bitcoin minesweeper games. That said, we must warn you. - All three of our games are like Pringles. Once you pop, you really won't be able to stop playing!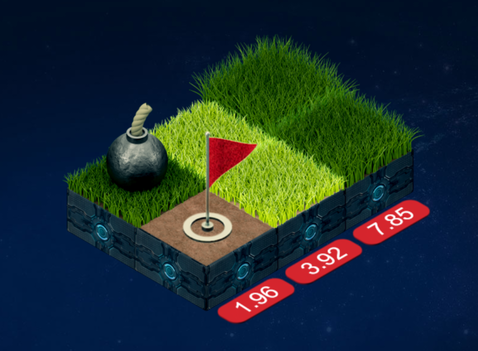 The Best Free Bitcoin Minesweeper Game of 2020
Are TrustDice Bitcoin minesweeper games really free and really completely risk-free? As the old saying goes, nothing in life is really free. However, each of our three crypto minesweeper games are almost free. In fact, if you play smart, you'll find it very hard not to either win or break even.
How it Works

Bitcoin minesweeper games work simply. Each play costs just $1. However, if you are smart, you will likely guess already that you won't make it across any of our boards in one go. This is why after every successful move across any of our three minefields, the games let you earn an average of $0.47.
That's right. With every successful move you make, you will earn almost $0.50 that you can cash-out at any time.
When you cash-out your winnings, you won't be able to keep on playing to win the same game. However, you will be able to recoup any gaming balance losses you've made in previous games.

The further you make it across any of our three boards, the more you will be able to bank.

By offering you the industry's best odds, you can still earn a profit, even when not playing a full game.
The best part? You can play demos of some of our Bitcoin minesweeper games completely fee-free! - All you can't do is later bank any winnings when you do so.
Choose one of the games to play:
1) Courier Sweeper 2) Mine Field 3) Minesweeper
Three Fantastic Crypto Minesweeper Game Formats
Not everyone is a minesweeper fan. However, this only because when many people think of minesweeper, they recollect the notoriously bland minesweeper game that was a feature of mid-1990's Windows computers. Thankfully, at TrustDice, our re-imagining of the minesweeper game format is completely different. As well as benefiting from odds and gameplay rules that give you more chances of winning, we provide you with three Bitcoin minesweeper games that are so visually immersive, they border on being addictive.
Choose from either modern 2D minesweeper games or 3D games. Best of all, choose your own board size with each game. The bigger the board, the easier it is to win. However, the smaller the board you choose to play, the bigger the bonus you'll win when you make it across each minefield.
The Only Bitcoin Minesweeper Faucet Worth Playing
At TrustDice, we bring you the best odds that there are on the best Bitcoin minesweeper games anywhere online. Don't just take our word for this. though.
Start playing now by taking one of our games below for a test drive. As it is, we know you won't be disappointed.
Related Articles: