Christmas Slots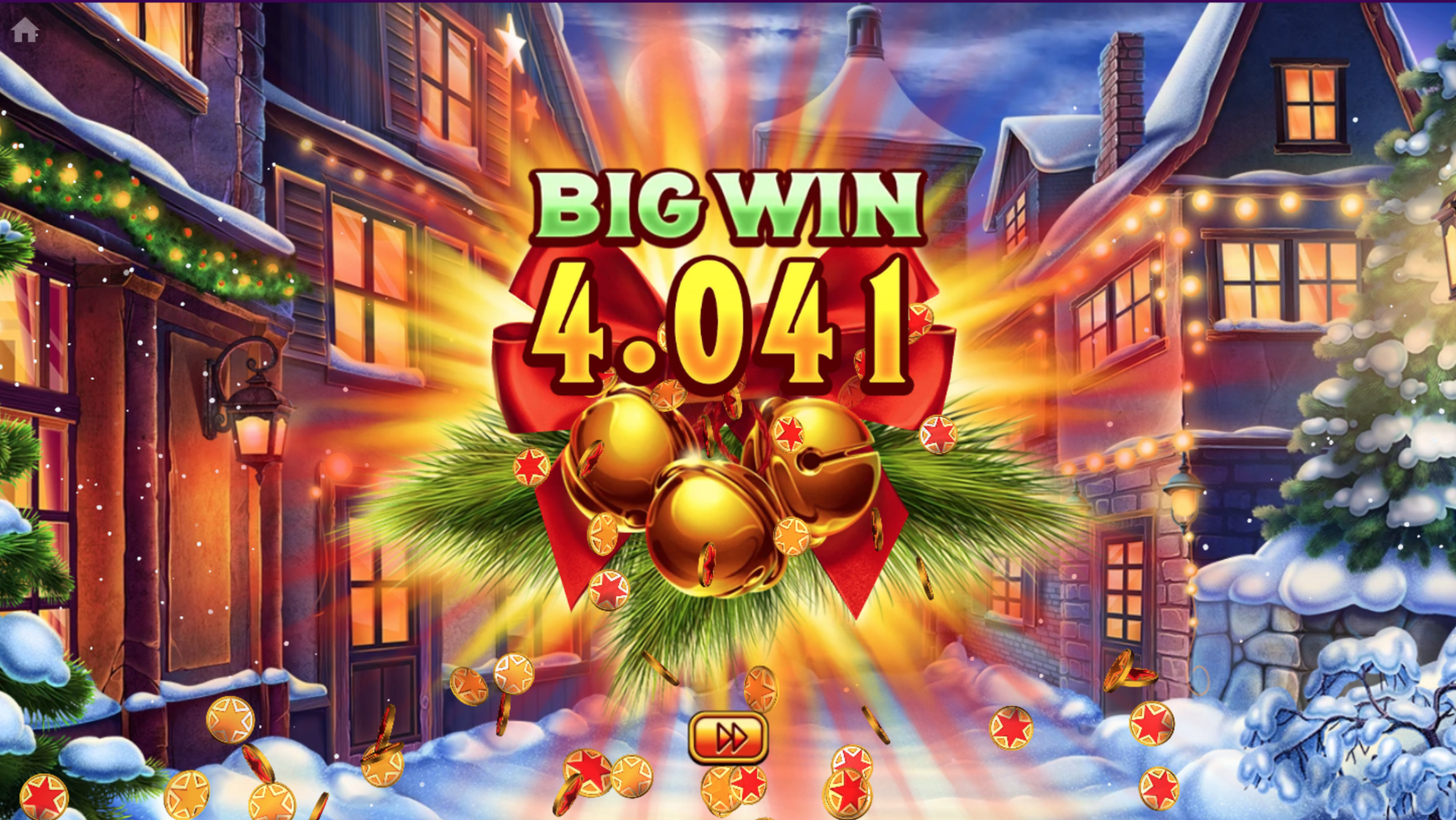 No matter how gloomy a year maybe, December brings with it the magic that only the holiday season can. As the first snows begin to fall and the aroma of freshly baked cookies wafts through the air, the Christmas spirit will eventually find a way to bring a smile to your face – no matter how much you may like the Grinch.
After the last guests leave on Christmas Eve and you've laid out the milk and cookies, there's no need to wait for the next day to continue feeling the Christmas spirit – you can continue basking in Christmas cheer with some special Christmas slots!
Cheerful And Festive Slots
Your favorite slots games have returned – but this time they're frosty and covered in the red wrapping and green ribbons that will fill you with the same anticipation you felt as a kid on the night before Christmas.
Feel the holiday cheer with some crypto slots proudly provided to you by TrustDice casino.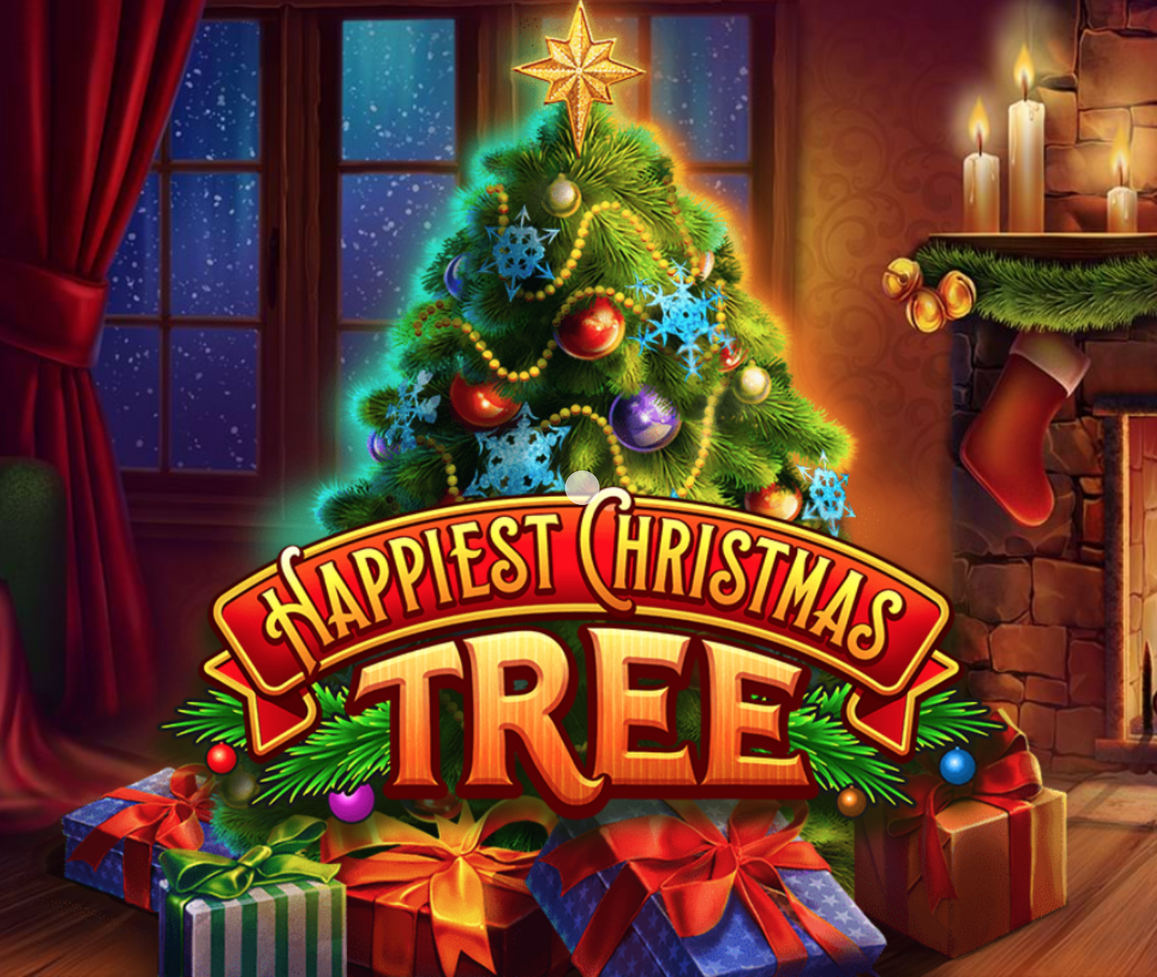 Happiest Christmas Tree
Straight from the slow-covered slopes of the Black Forest, this happy Christmas tree stands in the middle of a quaint village that seems pulled straight from a winter wonderland holiday album. But how do you get to the gifts? Collect wins for the bonus counter and wait for the magic to happen! Check under the twelve Christmas trees and receive your prize by revealing 3 of the same symbols.
Enjoy a 96.7% RTP rate and a shot at 15 free spins for as low as 0.2 mBTC, 0.0004 ETH, or 0.4 USDT. To play slot game.
Cupid's Strike – Christmas Edition
Enjoy the classic game of Cupid's Strike with a shimmering veneer and season's greetings! Fire your arrows and hit a lovely bonus – or get back in the game with the Lucky-in-Love blessing of this handsome cherub. He's brought some gifts and candy canes too – but watch out for the mistletoe!
Enjoy a 94.5% RTP rate, up to 10 free spins, and even a possible rewind! Play this game at TrustDice for only 0.2 mBTC, 0.4 USDT or 0.0004 ETH. To play Christmas slot game.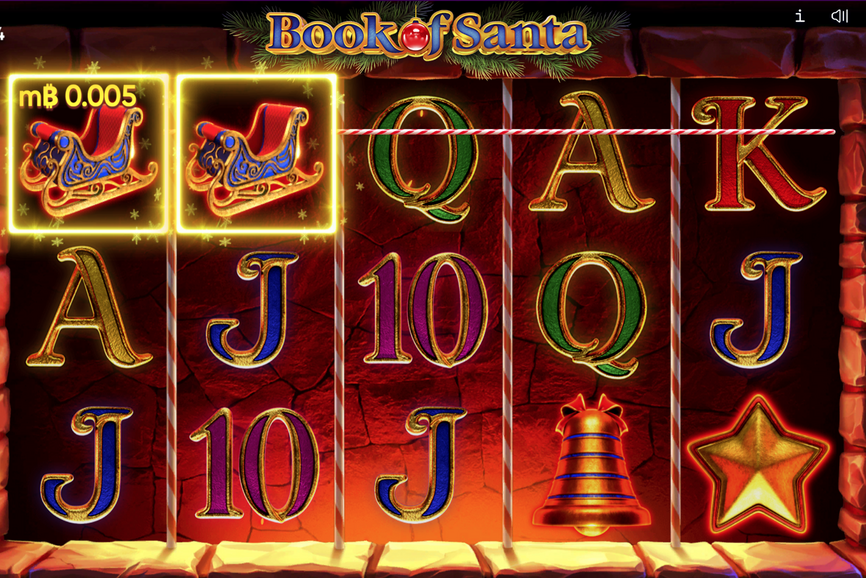 Book Of Santa
Are you a fan of the classic Book Of Ra slot game? If so, you'll love Book Of Santa! Drawing its roots from the long-time fan-favorite slot game, Book Of Santa takes a well-known and well-loved formula and fills it with Christmas cheer. Fans of the original game will find comfort in the familiar layout and win patterns. Grab a glass of punch and get to cracking the Christmas code!
Place a minimum bet of 0.001 mBTC or 0.00005 ETH and have a shot at winning 10 free spins and a Risk Game. To play Book of Santa.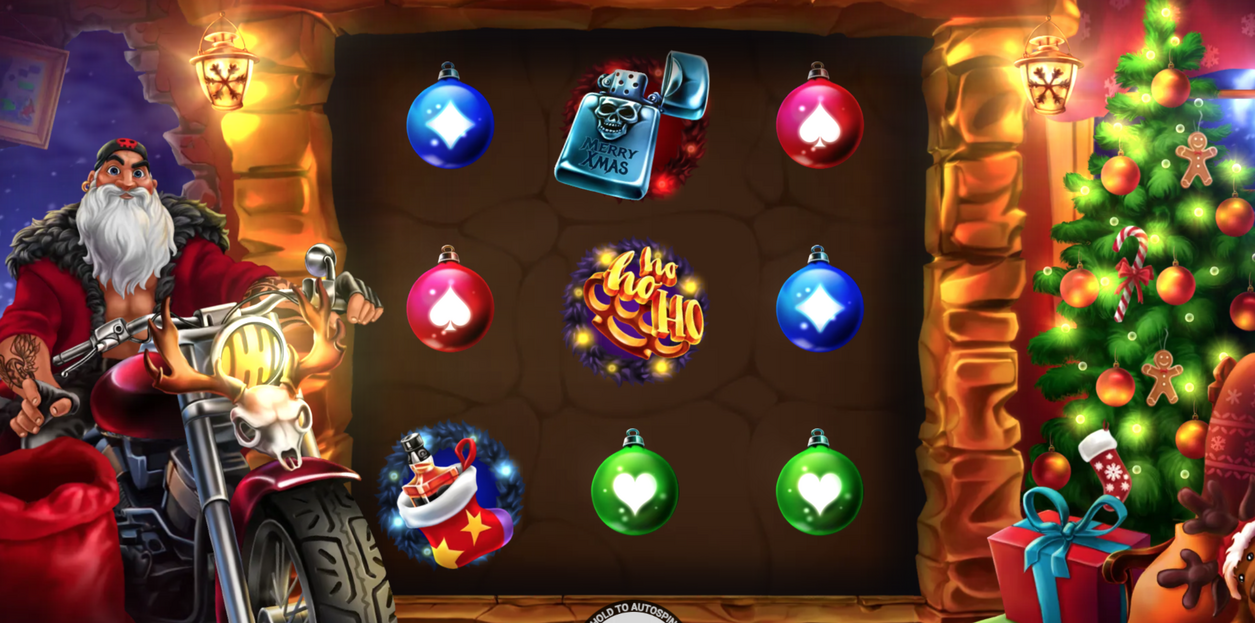 Brutal Santa
Variety is the spice of life – so grab some spiced wine (or ginger ale, if you please) and say hello to a very different sort of Santa! This year, Santa's traded in his reindeer for a Harley – unfortunately, he hasn't quite figured out how to park yet. Not an issue – deck the halls and hearth with holiday bunting and spin for zippo lighters, rad guitars, festive knuckle dusters, and a vast array of items that would look great on an 80's heavy metal band's Christmas show flyer.
Rev up your bike and join us at TrustDice for a 95.79% RTP and a chance at 15 free spins, a 3x multiplier, and maybe even a re-spin for 0.001 mBTC and up! To play Brutal Santa.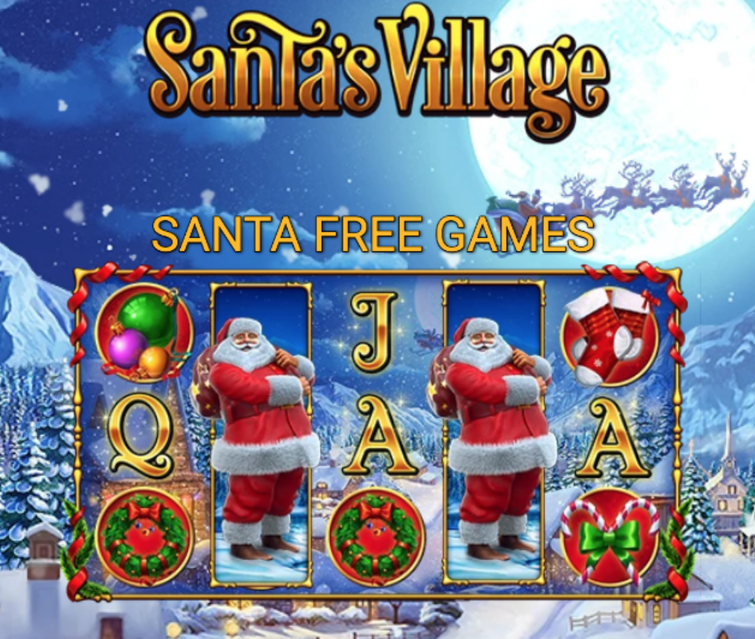 Santa's Village
Santa's come back around and decided that freeway antics might not be as comfortable as his good old sled – so he's back to his old ways for now. Leave your snow-dusted inn in this charming village nestled between cozy fjords and enjoy progressive jackpots and the choice of going for a massive present – or a small package that will nevertheless make you smile – go on, the gingerbread man is smiling too! Have a stay in Santa's Village with a chance at 15 free spins, a 96% RTP and a sticky re-Spin.
Bet a minimum of 0.075 mBTC, 0.15 USDT, or 0.00015 ETH – but the starry, snowy sky is the limit! To play Santa's Village.
Leprechaun Carol
Although you'll generally find an Irish leprechaun at the end of a rainbow, luck has it that this time you'll find him at the foot of a snow-covered pine tree. Leprechauns are unpredictable tricksters though – watch out for the switch to one of the random bonus games taking place somewhere in the lush forests of Ireland.
Enjoy a 96.3% RTP, a lucky bonus of up to 20 free spins, and a 4x multiplier! Bets are on the table starting at 0.03 mBTC or 0.0001 ETH. To play Leprechaun Carol.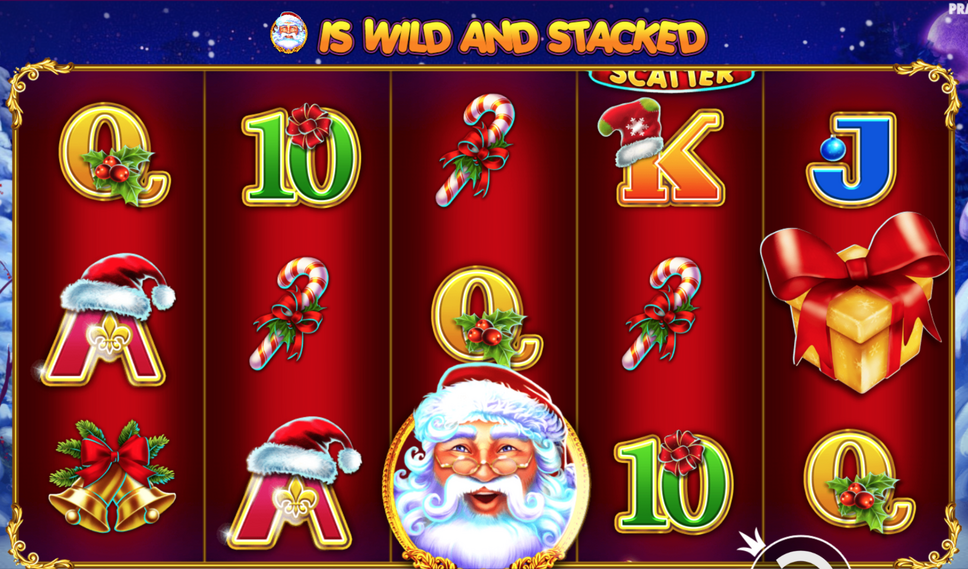 Santa
Sometimes there's nothing like a simple, classic game to brighten your evening – but the jackpot makes it all the better! The 95.92% RTP is just the beginning of the path to the possibility of 6 free spins and a gigantic Christmas Jackpot worth up to x250 of your bet.
Betting starts at 0.003 mBTC or 0.0001 ETH – but the higher the bet, the higher the jackpot can reach! To play Santa.
This Christmas, enjoy all the regular trappings of the holiday season – with some fun crypto games to boot! Happy Christmas! See you soon!
Related posts:
1. World's best Sexy Slots: play slots now.
2. List of Free Halloween Slots.
2. Video Slots - The Definitive Guide How to Play Video Slots Online - Updated 2020.
3. Bitcoin slots USA: choose your video slot